Testimony
We prayed for healing and for the constant pain to leave. It did. It has been almost seven months since the retreat and the pain has not returned.....
Read More...

Donating to the Ministry
From the time Ellel Ministries was founded, a key part of the vision has been to 'give away' prayer ministry free of charge but to charge for our teaching and training events. By offering prayer ministry without charge, many thousands of people have found healing in the Lord Jesus who would never have received it otherwise.
Through the ministry of Ellel, God has moved me from paranoia to peace and from fear to freedom. I cannot thank Him enough for using you to address such core issues in my life. He has brought release in ways beyond what I could have imagined. Life is not the same!
We receive income from our training events and through selling books, MP3s, CDs and DVDs and this income covers approximately half of the finance needed to run the ministry. We therefore depend on the Lord, through the free-will giving of His people, to enable us to continue this important and precious work.
Here's how your giving can help:
Supporting the running of Shere House which helps in the vision of offering life-transforming teaching, equipping and ministry to many.
Develop the work of Ellel Ministries in the rest of the continent of Africa.
You can give once-off or on a regular basis through SnapScan or online payment by completing the form below for payments by Debit, Credit or EFT. Please contact the centre for our banking details if you need to do so.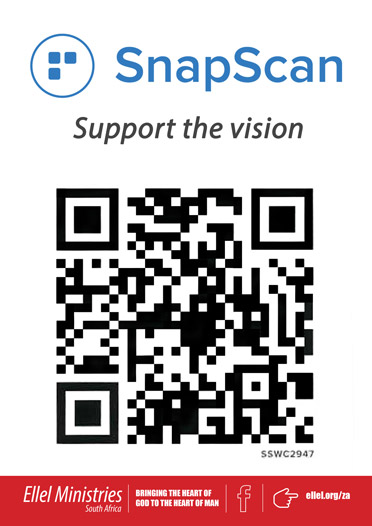 For donations to Ellel Ministries Africa please contact:
Tel:+27 12 809 0031 or email: info@ellel.org.za
For donations to Ellel International Head Office please contact:
Ellel Ministries, International Head Office, Ellel Grange, Ellel, Lancaster, LA2 0HN, UK
Tel: +44 (0) 1524 751 651
Thank you for your support!