Testimony
I was there for a faceoff with God...to say to Him that I have tried but You were silent. Now I will die and it will be Your fault God. You ignored my cries....but God showed up and saved my life.....
Read More...

Donating to the Ministry
Due to the South African Government's measures and guidelines to curb the spreading of the Covid-19 virus, we have decided, like Ellel UK Peter's Letter to pause all public ministry operations at Shere House and in KZN for a period of four months but we will assess the local situation in accordance with the guidance of the SA government.

This means that all courses, schools, programmes, Healing Retreats, Pastor & Missionary retreats and personal ministry appointments are postponed until the end of July with immediate effect.
We have not made this decision lightly. Nor did we make this decision without first hearing the Lord speak into this scenario.
There will be a significant loss of income but we are trusting the Lord for His provision to sustain our operations and keep our teams employed. We believe in God as a provider and have faith to believe that God will sustain us.
Your giving to help sustain the ministry will be of immense value. You can give once-off or on a regular basis through SnapScan or online payment by completing the form below for payments by Debit, Credit or EFT. Please contact the centre for our banking details if you need to do so.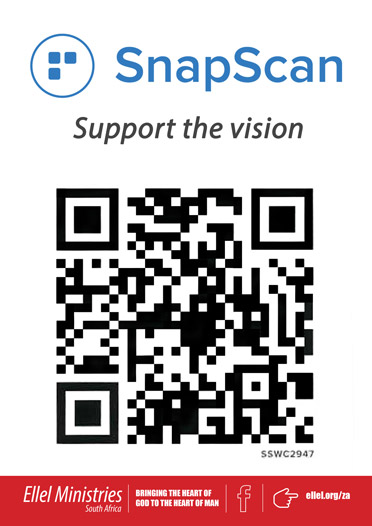 For donations to Ellel Ministries Africa please contact:
Tel:+27 12 809 0031 or email: info@ellel.org.za
For donations to Ellel International Head Office please contact:
Ellel Ministries, International Head Office, Ellel Grange, Ellel, Lancaster, LA2 0HN, UK
Tel: +44 (0) 1524 751 651
Thank you for your support!