Testimony
We prayed for healing and for the constant pain to leave. It did. It has been almost seven months since the retreat and the pain has not returned.....
Read More...

Supporting the Ministry
Due to the South African Government's Covid-19 level 2 regulations and guidelines limited public ministry operations at Shere House and in KZN will be available.

This means
The Explore A and B programmes will now be available on the online platform from July onwards.

Please find a relevant course to book

.

Our once a monthly Healing Services will also be

available online

The bookshop at Shere House now is open or you can find your book in our

online bookstore

Limited retreats for Pastors and Missionaries will be available from October onwards.
We have not made this decision lightly. Nor did we make this decision without first hearing the Lord speak into this scenario.
The Lord has been so faithful during this time as we experienced a significant loss of income. We trust the Lord for His faithful provision to sustain our operations and keep our teams employed. We believe in God as a provider and have faith to believe that God will sustain us in the season.
Your giving will be of immense value to help sustain the ministry. You can give once-off or on a regular basis through SnapScan or online payment by completing the form below for payments by Debit, Credit or EFT. Please contact the centre for our banking details if you need to do so.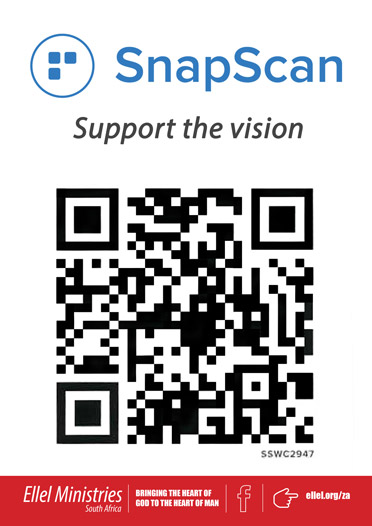 For donations to Ellel Ministries Africa please contact:
Tel:+27 12 809 0031 or email: info@ellel.org.za
For donations to Ellel International Head Office please contact:
Ellel Ministries, International Head Office, Ellel Grange, Ellel, Lancaster, LA2 0HN, UK
Tel: +44 (0) 1524 751 651
Thank you for your support!