Testimony
The Lord set me free from fear. For the first time I poured out all the emotions that I had bottled up.....
Read More...

Supporting the Ministry
Why give back to God and see His body, the church restored and equipped through the ministry?
Below are some reasons that matter to God:
You love Him. You thank, honor, and worship Him. You obey Him even if it's sacrificial, to see His Kingdom and purposes come (Phil 2:5-8). You use your free will choice.

Some of the testimonies, give thanks to the Lord for what He has done
"My heart was really deeply touched by our Father's heart and want to thank Him. I didn't expect Him to come and touch so deeply, many times we know or believe with our heads, but never experience it with our hearts, to truly know Him."

"I experienced God working deep in a few areas. He brought me His breakthrough especially the week after the course in an area where I usually struggle. I am thankful for Him shaping, removing cleansing, and setting me free."

"After the course, I felt like my heart for those 'under my care' started again... spontaneously... 'bubbling up' again, without effort."

"The Lord didn't just work with me during the course but also with my husband, with regards to both our responsibilities in a certain area. We are now doing exactly what the Lord said in this regard and it is already making a huge difference in our lives."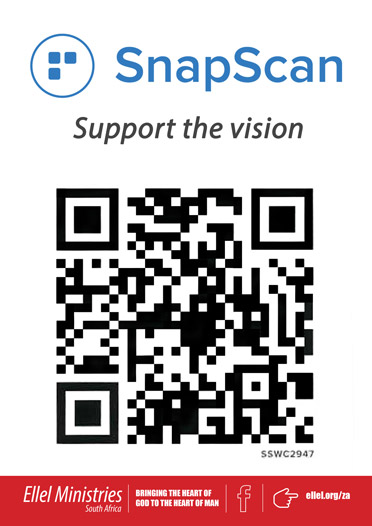 For donations to Ellel Ministries Africa please contact:
Tel:+27 12 809 0031 or email: info@ellel.org.za
For donations to Ellel International Head Office please contact:
Ellel Ministries, International Head Office, Ellel Grange, Ellel, Lancaster, LA2 0HN, UK.
Tel: +44 (0) 1524 751 651
Thank you for your support!