Testimony
I felt like my heart was literally being put back together and broken pieces were being sealed back together. It was an unforgettable experience that changed my life forever!....
Read More...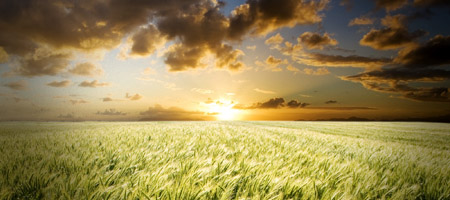 One Day Event
Dates:
22 June 2019
(Sat)
Venue:
Ellel Sydney, Gilbulla
Book Online
Free Taster
An opportunity for those who have not attended an Ellel event before, to hear foundational and relevant teaching, free of charge.
This day will include times of worship and Bible based teaching that will bring keys to healing in spirit, soul and body.
Lunch and morning and afternoon tea are provided. Booking is essential for catering purposes.
Please contact the office on (02) 4633 8102 for more details.
Please note that there is limited prayer ministry at this free taster event.
Testimonies from our last free taster event -
"Given me confident hope that He is working in my life and that He will direct me in my next steps. Encouraged me to trust and obey. Relieved me from striving because His truth is simple and His way is easy to do."
"Revealed to me that I need more of God's love. To continually go to Him with my every concern etc.. but not just for that - but just to be with Him and spend time with God."
"Brought up people I need to forgive. Inspired me to continue digging deep to face and overcome obstacles that prevent me from becoming Christ-like."
Event Details
This free event commences with registration at 9.30 am on the Saturday and concludes at around 5.00pm.
Lunch, morning tea and afternoon tea are provided.
Please arrive to register and collect your name badge and notes at Reception from 9:30 am. You are welcome to relax with a free tea, coffee or filtered water in the dining room before the first session commences.
Unfortunately we cannot cater for special diets, food allergies or intolerances. We suggest if this is a concern for you that you bring your own food to supplement what is provided. There is a refrigerator and microwave oven in the dining room which you are welcome to use if needed.
If coming by public transport there is a railway station at Menangle, about 2 kilometres from us at "Gilbulla". As long as you let us know what time you are coming, we are happy to collect you from the station when you arrive and arrange to get you back there when the course concludes.
If you have any further questions, please call Reception on (02) 4633-8102.
Back to top
Getting There
Ellel Sydney, Gilbulla
710 Moreton Park Road
Menangle
NSW
2568, Australia
Booking Options
[AUD] Australian Dollar
Adult
AU$ Free
Call for help or info
+61 (0)2 4633 8102
Click on an event date to see prices and accommodation options at other centres...