Testimony
Before the weekend I was completely unable to accept a part of the Lordship prayer where we acknowledge the Lord's control over "the manner and timing of my death". I needed or wanted an "out", to be able to control this for myself.....
Read More...
Our Basis of Faith
God is a Trinity.
God the Father loves all people.
God the Son, Jesus Christ, is Saviour and Healer, Lord and King.
God the Holy Spirit indwells Christians and imparts the dynamic power by which they are enabled to continue Christ's ministry.
The Bible is the divinely inspired authority in matters of faith, doctrine and conduct, and is the basis for teaching.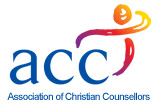 Ellel Ministries is a member of the above organisations