Testimony
The whole course is exceptional very relevant to me. I have gone away with a lot to think about. I have learnt that I don't have just to cope and be so independent. God is good & loves me, even me!....
Read More...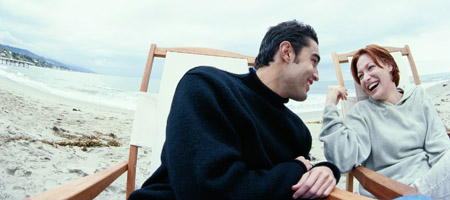 Long Weekend Event
Honey Days - God's enrichement for your marriage
Honey Days: Five–day Marriage Enrichment Event
The world has a lot of good advice on how to improve your marriage, like going away together more often, changing your communication, doing things together. Does God maybe have some advice for your marriage? What is His vision for your marriage? How would it look if you did your marriage God's way?
It is good and sometimes even necessary to set apart some time to invest in your marriage. Does your marriage look like God intended it to be? Maybe a better question would be: Does God have more for your marriage than what you know? Is enrichment possible? Is God in the centre?

During Honey Days at Ellel Ministries Netherlands, you will have the opportunity to get to discover one another in a new way for five days. It will be a safe place to investigate the mistakes from past years. You will learn more about the differences between men and women, and how to love one another the way the other person is really able to receive it.
Barriers can now be taken away and be replaced by a new reality. You will learn how to be happy with one another: light the fire and the passion again. There is a limited number of couples we can receive on this course, so make your booking on time.
Honey Days is for those who are married, for all ages and all stages of your marriage.
Simply enjoy being together without the pressure of daily life. Let God be the centre of this renewing process.
Ellel Netherlands is involved with the Honey Days every year: one year they are held at our center in Baak and the other year in Hungary or one of the surrounding countries.

It was amazing to understand different truths from the Bible that helped us sort out smaller problems in our marriage. Our relationship has become more intense by understanding each other better and by our improved communication with each other.
Back to top
Click on an event date to see prices, accommodation options and venue details...
This event is not scheduled right now. Further dates to be confirmed.