TESTIMONIES

for this event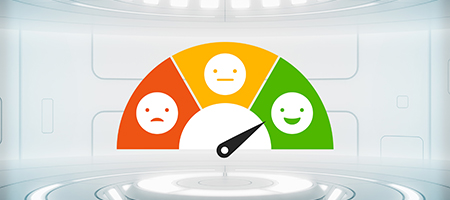 Weekend Event
Dates:
8 - 10 December 2023
(Fri - Sun)
Venue:
Ellel Nederland
Book Online
The Good, the Bad and the Ugly
Exploring how to Deal with Difficult Emotions
From the ups to the downs, emotions are an essential part of being human. Without them our relationships are empty and mechanical. Robots can be amazingly useful, but you can't have a real relationship with an un-feeling machine or an object with no spirit or soul.
Yet many of us struggle with our emotions, often trying to deny and even crush them because they seem to be the cause of our problems. The reality is that some emotions seem very hard to handle; emotions that feel overwhelming, emotions that seem unacceptable and even emotions that feel destructive. We probably all need God's help to understand which of our emotions are truly good, what are bad emotions and how they can turn ugly.
This course will consider some of our difficult emotions, e.g. anger and grief, and how God has purposed for us to find release and His comfort, so we can move safely through the turmoil and find a new place of rest.
Book Online
Event Details
Price & Electronic Booking
Please Note : Prices are Per Person unless otherwise stated.
You can book online for accommodation that has a 'Book Online' button.
Please note that all bookings are subject to availability of the requested accommodation, and confirmation by the centre.
If indicated at the payment options, for the first three weekends of EXPLORE A when booking with 2 people, an introduction discount is possible for the second person.
Translation
Our courses are held in either English or Dutch. Translation is available via headphones. Teaching notes are supplied in both languages.
Payments
You can book and pay with IDeal, PayPal, Incasso and Credit Card.
Payment with IDeal and PayPal is possible up to 24 hours before the start of the course.
Incasso is possible up to one month before the start of the course. When an Incasso booking is done more than two months before the start of the course, a deposit of 50 euros per person will be cashed. The remainder will be cashed between one and two months before the start of the course.

If you need to cancel your course
Up to 2 weeks before the course; all fees are refundable.
After this time; 50% of the fees are refundable.
Cancellations less than 48 hours before the course starts; no refunds are normally given.
EXPLORE: option to leave on Saturday evening
All Weekend Courses end on Sunday. On Explore Weekend Courses there is an option to leave on Saturday evening, without missing the essentials of the program. Choosing this option makes no difference to the price.
Diets
We aim to provide a healthy and freshly-prepared meal to a set menu. However, we regret that we are unable to cater for any special diets at this stage. You can bring your own prepared meal. You can use a fridge and a microwave for general use, to store and warm up the prepared meal.
Pets Policy
Please note that we do not allow dogs on our property at Huize Baak (except for guide dogs).
Need more information or help with booking?
Please contact Ellel Ministries Nederland

Wichmondseweg 19, 7223 LH Baak, Nederland
Telephone Number: +31 575 441 452
Email Address: info@ellel.nl
Book Online
Back to top
Getting There
Ellel Nederland
Wichmondseweg 19
7223 LH Baak
Nederland
Booking Options
[EUR] Euro
Non Residential (all meals & tuition included)
€130.00
Single Room
€250.00
Double Room
€215.00
Shared Room
€175.00
Fulltime student (Shared Room only)
€110.00
Estimate prices in your local currency:
Call for help or info
+31 575 441 452
Click on an event date to see prices and accommodation options at other centres...