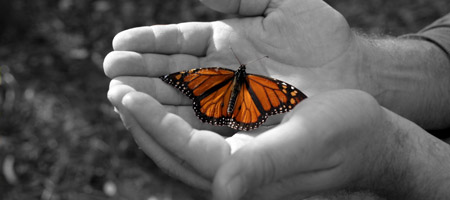 Weekend Event
Dates:
17 - 19 January 2020
(Fri - Sun)
Venue:
Ellel Netherlands
Book Online
Understanding Abuse
This course is designed to train and equip those who care for and minister healing to people who have been abused. It will benefit anyone involved in counselling or church prayer ministry teams. So many people's lives are controlled by confusion, guilt and self-rejection because they have experienced abuse of some kind.
The sensitive teaching will also help those who have been abused to understand some of the difficulties they experience; this can be a vital key to healing and freedom. Although in-depth ministry is not offered on this course, there will be an opportunity to receive personal prayer.
Topics covered include:
Physical Abuse
The roots of violent behaviour are examined, helping us understand how the emotional scarring from physical abuse can dominate a person's life, even, in some cases, leading them to becoming an abuser themselves.
Verbal Abuse
Words spoken to individuals are powerful. Words of accusation, criticism and condemnation can become a curse on our lives.
Sexual Abuse
Introduces the whole subject of sexual abuse and some of its consequences.
Emotional Abuse
What it means to be emotionally abused and the harm that is done through negative emotional experiences.
Spiritual Abuse
Explores the difference between godly leadership and spiritual abuse.
How to minister healing
Key principles and important steps that will bring God's hope and healing to those who have suffered abuse. Guidance on how to minister to an abuser is also included.
During the ministry night there will be an opportunity to respond to the teaching and receive prayer.
Comprehensive, sensitive and well balanced throughout
Very helpful indeed
Book Online
Event Details
Price & Electronic Booking
Please Note : Prices are Per Person unless otherwise stated.
You can book online for accommodation that has a 'Book Online' button.
Please note that all bookings are subject to availability of the requested accommodation, and confirmation by the centre.
If indicated at the payment options, for the first three weekends of EXPLORE A when booking with 2 people, an introduction discount is possible for the second person.
Translation
Our courses are held in either English or Dutch. Translation is available via headphones. Teaching notes are supplied in both languages. If you need translation either from Dutch to English or English to Dutch please indicate this in your booking under 'Notes'.
Payments
You can book and pay with IDeal, PayPal, Incasso and Credit Card.
Payment with IDeal and PayPal is possible up to 24 hours before the start of the course.
Incasso is possible up to one month before the start of the course. When an Incasso booking is done more than two months before the start of the course, a deposit of 50 euros per person will be cashed. The remainder will be cashed between one and two months before the start of the course.

If you need to cancel your course
Up to 2 weeks before the course; all fees are refundable.
After this time; 50% of the fees are refundable.
Cancellations less than 48 hours before the course starts; no refunds are normally given.
EXPLORE: option to leave on Saturday evening
All Weekend Courses end on Sunday. On Explore Weekend Courses there is an option to leave on Saturday evening, without missing the essentials of the program. Choosing this option makes no difference to the price.
Diets
We aim to provide a healthy and freshly-prepared meal to a set menu. However, we regret that we are unable to cater for any special diets at this stage. You can bring your own prepared meal. You can use a fridge and a microwave for general use, to store and warm up the prepared meal.
Petspolicy
Please note that we do not allow dogs on our property at Huize Baak (except for guide dogs).
Need more information or help with booking?
Please contact Ellel Ministries Nederland

Wichmondseweg 19, 7223 LH Baak, Nederland
Telephone Number: +31 575 441 452
Fax Number: +31 575 442 882
Email Address: info@ellel.nl
Book Online
Back to top
Getting There
Ellel Netherlands
Wichmondseweg 19
7223 LH Baak
Nederland
Booking Options
[EUR] Euro
Non-Residential
€155.00
Single Room
€275.00
Double Room
€225.00
Shared Room
€200.00
Full Time Student (Shared Room Only)
€110.00

Estimate prices in your local currency:
Call for help or info
+31 575 441 452
Click on an event date to see prices and accommodation options at other centres...