Testimony
We prayed for healing and for the constant pain to leave. It did. It has been almost seven months since the retreat and the pain has not returned.....
Read More...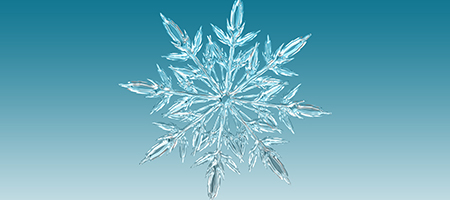 Weekend Event
Dates:
4 - 5 February 2022
(Fri - Sat)
Venue:
Ellel Shere House (Pretoria)
Book Online
Unique - Exploring our God-given identity
PLEASE NOTE:
Covid Regulations permitting, our courses will now be presented via two platforms, simultaneously. However, if not permitting, Explore will continue to be available online ONLY!
You may book and join EXPLORE ONLINE, and explore with us via online streaming on a Friday evening 18:30-20:45 and for the day on Saturday 9:00-16:30, OR you may elect to do our dual EXPLORE PROGRAMME, where the Friday evening's sessions are streamed online, and the Saturdays' sessions are attended live at Shere House.
To book for a course, complete your details and pay online, and the link and details regarding the login for the event will be sent to you in an email. Those joining at Shere on Saturday should register in the bookshop on Saturday morning between 8 and 9 am, and collect their badges and notes. Those joining online-only will be emailed their notes after payment.
For added information contact bookings.za@ellel.org or call +27 (0)12 809 1172.
Who am I? This unspoken question is rooted deep in the heart of many of us, but searching for an answer may have taken us down wrong paths. God says He made us and knows us personally and intimately, so how is it that we don't truly know ourselves.
We live in days when the world makes demands on us. Demands that we conform, that we fit in, that we bend our self to fit into a relationship or that we fulfil what is needed. We may feel we are totally unacceptable as we are. In the midst of these pressures it is easy for us to acquis to demands and to subconsciously hide something of our own unique personhood.
God made each of us different, we are unique and He loves and affirms each one of us. But, who we think we are, is it really the truth? Have we lost our true identity by capitulating to others ideas?
With God's help, this course seeks to help us find the truth of who He made us to be, discard our false identities and find an abiding, confident and personal certainty that we are loved, forgiven and accepted by God.
Book Online
Back to top
Getting There
Ellel Shere House (Pretoria)
Plot 32.1
James Road
Shere Agricultural Holdings
Pretoria, 0081
South Africa
Booking Options
[ZAR] South African Rand
Fully Paid Explore Delegate
R Free
Enrolled Explorer _ Online Only
R350.00
Weekend Delegate _ Online only
R450.00
Associate Team Member - Online Only
R175.00
Call for help or info
+27 (0)12 809 1172
Click on an event date to see prices and accommodation options at other centres...