Testimony
We prayed for healing and for the constant pain to leave. It did. It has been almost seven months since the retreat and the pain has not returned.....
Read More...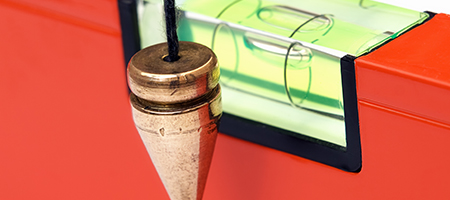 Weekend Event
Dates:
10 - 11 December 2021
(Fri - Sat)
Venue:
Ellel Shere House (Pretoria)
Book Online
God's Plumbline
PLEASE NOTE:
Covid Regulations permitting, our courses will now be presented via two platforms, simultaneously. However, if not permitting, Explore will continue to be available online ONLY!
You may book and join EXPLORE ONLINE, and explore with us via online streaming on a Friday evening and for the day on Saturday, OR you may elect to do our dual EXPLORE PROGRAMME, where the Friday evening's sessions are streamed online, and the Saturdays' sessions are attended live at Shere House.

To book for a course, complete your details and pay online, and the link and details regarding the login for the event will be sent to you in an email. Those joining at Shere on Saturday should register in the bookshop on Saturday morning between 8 and 9am, and collect their badges and notes. Those joining online only will be emailed their notes after payment.
For added information contact bookings.za@ellel.org or call +27 (0)12 809 1172.
There is need to have a standard by which truth, behaviour and belief are measured and the plumbine of God's Word provides this standard.
However, we live in times of much turmoil and confusion. As people have increasingly let go of God's truth, insecurity and chaos has pervaded our society. Even within the church we can get conflicting and muddled messages, unhealthy extremes and wrong teaching.
So how can we know what is truth, what is real and what is right? How can we steer our lives safely through today's world and avoid the deceptive traps of Satan – the father of lies?
Jesus told us clearly that deception would increase towards the end, and He commanded us to be wise and discerning. He is the One who is truth and leads us into truth. He wants to help us with growing in discernment.
This course will give you tools to help you build your life on God's Word, grow in discernment to avoid and, where necessary, be set free from deception. It will tackle common deceptions within the church using 1 Timothy 4:16 as a key scripture… 'Take heed to yourself and to the doctrine. Continue in them, for in doing this you will save both yourself and those who hear you.'.
Book Online
Back to top
Getting There
Ellel Shere House (Pretoria)
Plot 32.1
James Road
Shere Agricultural Holdings
Pretoria, 0081
South Africa
Booking Options
[ZAR] South African Rand
Enrolled Explorer _ Online Only
R350.00
Enrolled Explorer Dual _ Online Fri & On Base Sat
R500.00
Weekend Delegate _ Online only
R450.00
Weekend Delegate Dual _ Fri Online & Sat On Base
R600.00
Associate Team Member - Online Only
R175.00
Associate Team Member Dual - Online Friday & Sat On Base
R325.00
Estimate prices in your local currency:
Call for help or info
+27 (0)12 809 1172
Click on an event date to see prices and accommodation options at other centres...