Testimony
I was there for a faceoff with God...to say to Him that I have tried but You were silent. Now I will die and it will be Your fault God. You ignored my cries....but God showed up and saved my life.....
Read More...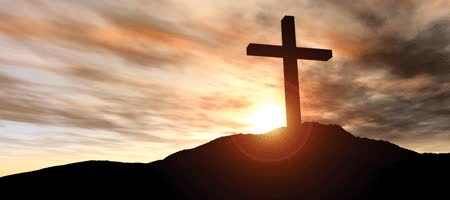 Half Day Event
Dates:
6 November 2021
(Sat)
Venue:
Online Rwanda
No booking required
Healing Through Deliverance
Deliverance was an integral part of the healing ministry of Jesus and of the great commission He gave to the Church. This course examines deliverance from both scriptural and practical perspectives. It explains how demonic footholds can be established in a person's life and presents key principles by which captives may be set free. This course explains how inner damage happens and how you can know God's healing love for yourself. This course is part of the Stepping Stones to Healing and Growth Series
Courses Fee: 3,000 Rwf for registered delegates and 5,000 Rwf for not-registered delegate
Payment: Please complete your registration by making payment by MTN MoMo Pay: *182*8*1*031730#
Please register HERE
Gukira Binyuze mu Kubaturwa
Kwirukana Abadayimoni (Deliverance) ni kimwe mu by'ingenzi Yesu Kristo yakoze kandi biri mu Nshingano Ikomeye yasigiye Itorero rye. Iyi nyigisho yigisha icyo Bibiliya ivuga ku murimo wo kwirukana abadayimoni n'uburyo bwo kuwukora mu buryo bufatika. Isobanura uko abadayimoni babona urwaho mu buzima bw'umuntu n'amahame y'ingenzi yakoreshwa mu kubohora ababoshywe. Iyi nyigisho iri muzigize Uruhererekane rw'inyigisho zitwa Intambwe zo Gukira Ibikomere no Gukura.
Amafaranga y'inyigisho: 3,000 Rwf ku biyandikishije mu ruhererekane rw'inyigisho na 5,000 Rwf ku batariyandikishije
Kwishyura: Rangiza kwiyandikisha wishyura ukoresheje MTN MoMo Pay: *182*8*1*031730#
Iyandikishe UKANDA AHA
Back to top
This event is held at Online Rwanda but is run by Ellel Rwanda
Getting There
Online Rwanda
Contact us for Login information
Booking Options
[RWF] Rwandan Franc
Online Course
FRw5,000.00
Estimate prices in your local currency:
Click on an event date to see prices and accommodation options at other centres...