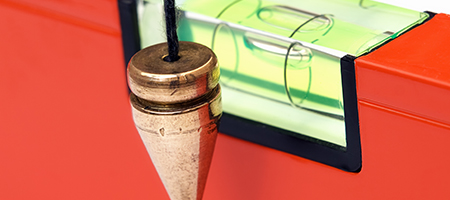 Weekend Event
Dates:
15 - 16 October 2021
(Fri - Sat)
Venue:
Ellel USA
Book Online
God's Plumbline: Exploring how to Recognize &Avoid Deception
Exploring how to Recognise and Avoid Deception
There is need to have a standard by which truth, behaviour and belief are measured and the plumbine of God's Word provides this standard.
However, we live in times of much turmoil and confusion. As people have increasingly let go of God's truth, insecurity and chaos has pervaded our society. Even within the church we can get conflicting and muddled messages, unhealthy extremes and wrong teaching.
So how can we know what is truth, what is real and what is right? How can we steer our lives safely through today's world and avoid the deceptive traps of Satan – the father of lies?
Jesus told us clearly that deception would increase towards the end, and He commanded us to be wise and discerning. He is the One who is truth and leads us into truth. He wants to help us with growing in discernment.
This course will give you tools to help you build your life on God's Word, grow in discernment to avoid and, where necessary, be set free from deception. It will tackle common deceptions within the church using 1 Timothy 4:16 as a key scripture… 'Take heed to yourself and to the doctrine. Continue in them, for in doing this you will save both yourself and those who hear you.'.
Book Online
Event Details
Schedule
Registration/Check-in (Friday): 5.45 pm

Daily Teaching Schedule:
Friday: 6.15 pm - 9.15 pm
Saturday: 9.00 am - 9.15 pm
Meals
Lunch and dinner are provided for Saturday but no special dietary needs can be accommodated. Attendees are welcome to bring their own lunch but we cannot provide refrigeration or heating of food for meals brought by attendees.
Children
This event is not suitable for children and no childcare is provided.
Overnight Accommodations
We have limited accommodations available in camper trailers on the land. Guests attending from outside the area, please click HERE for a list of available local accommodation options. These suggestions are provided as a courtesy only and Ellel USA makes no representations and takes no responsibility for any arrangements attendees make for overnight accommodations.
Book Online
Back to top
Getting There
Ellel USA
1708 English Acres Drive
Lithia
Florida
33547, USA
Booking Options
[USD] U.S. Dollar
Explore Guest - No Accommodation - Saturday Lunch & Dinner
$175.00
Explore Guest - Camper Accommodation - Double Occupancy - Saturday Lunch & Dinner
Sold out
Explore Guest - Camper Accommodation - Single Occupancy - Saturday Lunch & Dinner
Sold out
Explore Student - Camper Accommodation - Double Occupancy
Sold out
Explore Student - Camper Accommodation - Single Occupancy
Sold out
Estimate prices in your local currency:
Call for help or info
+1 (813) 737 4848
Click on an event date to see prices and accommodation options at other centres...
United States
Internationally