Testimony
I would highly recommend anyone that minsters in the area of the prayer ministry, take this training. ....
Read More...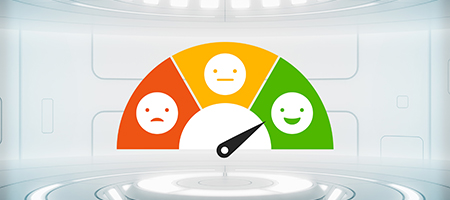 Weekend Event
Dates:
19 - 20 June 2020
(Fri - Sat)
Venue:
Online
Book Online
The Good, the Bad and the Ugly - Online
Exploring how to Deal with Difficult Emotions
Due to the Corona Virus situation this course is ONLINE ONLY for those who are resident in the US only. Details regarding logging in for the event will be included in a confirmation email.
From the ups to the downs, emotions are an essential part of being human. Without them our relationships are empty and mechanical. Robots can be amazingly useful, but you can't have a real relationship with an un-feeling machine or an object with no spirit or soul.
Yet many of us struggle with our emotions, often trying to deny and even crush them because they seem to be the cause of our problems. The reality is that some emotions seem very hard to handle; emotions that feel overwhelming, emotions that seem unacceptable and even emotions that feel destructive. We probably all need God's help to understand which of our emotions are truly good, what are bad emotions and how they can turn ugly.
This course will consider some of our difficult emotions, e.g. anger and grief, and how God has purposed for us to find release and His comfort, so we can move safely through the turmoil and find a new place of rest.
Book Online
Event Details
Log on by (Friday): 6:00 pm (EST)
Daily Teaching Schedule:
Friday: 6:15 pm - 9:15 pm
Saturday: 9:00 am - 9:15 pm
Meals
Because this is online no meals are offerend.
Children
This event is not suitable for children.
Overnight Accommodations
Students and guests can join online from any US location. Each one is responsible to confirm that they have sufficient wifi/internet capacity at the location of their choosing.
Book Online
Back to top
This event is held at Online but is run by Ellel USA
Getting There
Online
This course is held online through the "Zoom" App
Booking Options
[USD] U.S. Dollar
First Time Online Guest
$100.00
Explore Online Guest
$175.00
Estimate prices in your local currency:
Call for help or info
+1 (813) 737 4848
Click on an event date to see prices and accommodation options at other centres...
United States
Internationally