Testimony
I received healing in many ways, inspiration for the future, courage to face my problems and the assurance that God is with me through it all!....
Read More...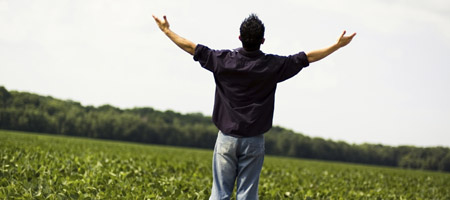 Weekend Event
DATES:
29 - 30 June 2018
(Fri - Sat)
VENUE:
Peoria, Illinois
Register Online
Inner Healing and Emotional Wholeness - Peoria
Many of us struggle with painful feelings. Sometimes we have over-the-top emotional reactions or we find our emotions do confusing things, like laughing when we should cry. What is going on? Can emotions be healed?
Jesus was fully human and therefore fully understands us. In His healing ministry he showed that inner healing is a vital part of the process of becoming healthy. His compassionate response to those in need demonstrates that true healing is bringing wholeness not only to our bodies but also to our emotions and our inner being. Inner healing is part of the fullness of healing that Jesus won at the cross.
Even doctors recognise that our physical health is affected by our emotional condition, our thinking and our personal relationships.
This very popular course explains how inner damage happens and how you can know God's healing love for yourself and for those you may be called to help.
Topics covered include:
The nature of man created as spirit, soul and body and how the function and health of each affects the whole person.
Relationships and the effect of relationship bonds, (sometimes called "soul-ties") on our lives and health.
Possible causes of the inner damage that has occurred throughout our lives. The truth that this damage has often been caused by people leads us to a need to understand and personally apply the truths of forgiveness.
The possible presenting symptoms of inner damage in ourselves and others.
Understanding emotional pain and how we respond to it.
The process of healing and some of the key steps for walking into wholeness.
Opportunity will be given during the course for discussion, asking questions and application of the teaching into our own lives as well as opportunity to receive personal prayer ministry.
I have not heard teaching like this before. It has given me keys to freedom! I can't wait to share this teaching with others
Event Details
Schedule
Registration (Friday): 5.45 pm

Daily Teaching Schedule:
Friday: 6.15 pm - 9.15 pm
Saturday: 9.00 am - 9.15 pm
Please Note: Lunch and dinner are provided for Saturday. This event is not suitable for children and no childcare is provided.
Back to top
Comments
Back to top
This event is held at Peoria, Illinois but is run by Ellel USA
Getting There
Peoria, Illinois
Northwoods Community Church
10700 N Allen Rd, Peoria, IL 61615
Booking options
[USD] U.S. Dollar
Standard
$160.00

Estimate prices in your local currency:
Call to book
+1 (813) 737 4848
Click on an event date to see prices and accommodation options at other centres...
United States
Internationally