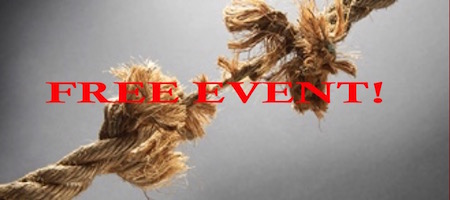 Two Day Event
Congregation Visit - Beit Tehila
Beit Tehila Congregation will host Ellel Ministries USA in sharing keys from our "Freedom Weekend" teaching on January 27 and 28, 2018. This is a FREE event but PLEASE REGISTER by clicking the button to the right of this page
The Freedom Weekend is a great place to start out on your journey of healing and provides a wonderful opportunity for you to take time out with the Lord to receive from Him. The weekend will include times of worship, practical and biblical teaching, and prayer ministry in the conference setting. We will look at different subjects with a focus on how the issue has affected our own life, our relationships with others and, most importantly, our relationship with God. We believe this weekend will bring significant help to those who are truly looking to the Lord for help.
The subjects we will look at include:
God's heart for healing
The challenge of full surrender to God
Understanding how God made us
Getting to the root of the problem
The power of forgiveness
Healing on the inside – how hurts, pain and rejection affect us
Discovering our true identity
Freedom from the enemy
Freedom from the effects of ungodly relationships
Freedom from generational issues
Event Details
Schedule
Sign In (Saturday): 10:30 am

Daily Teaching Schedule:
Saturday: 11.00 am - 2.30 pm
Sunday: 9.30 am - 5.00 pm
Offering
This event is being offered for free as a ministry of Ellel Ministries USA and Beit Tehila to the community. Please come prepared to give toward the love offering the congregation will take for the ministry of Ellel USA.
Meals
Lunch is provided on SUNDAY ONLY by the host congregation. No special dietary accommodations can be made. However, you are welcome to bring your own sack lunch keeping in mind that the venue cannot provide heating or cooling for your personal food.
Children
This event is not suitable for children. Ellel Ministries does not provide childcare. The host congregation may provide childcare for part of the event on Sunday. If you have questions about childcare, please call the Beit Tehila at 813-654-2222.
Overnight Accommodations
Guests attending from outside the area, please click HERE for a list of available local accommodation options. These suggestions are provided as a courtesy only and Ellel USA makes no representations and takes no responsibility for any arrangements attendees make for overnight accommodations.
Back to top
This event is held at Beit Tehila but is run by Ellel USA
Getting There
Beit Tehila
1705 Lithia Pinecrest Rd, Brandon, FL 33511
Booking options
[USD] U.S. Dollar
Free
$FREE
Call to book
+1 (813) 737 4848