Testimony
God delivered me from a spirit of fear of snakes. Last night I slept peacefully, going to sleep without fear of them. I give Him all the thanks, praise and glory for what He has done.....
Read More...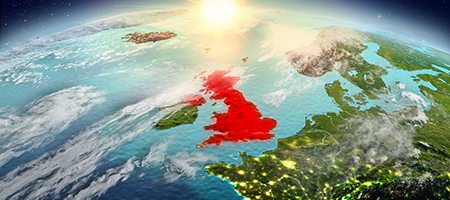 One Day Event
Prayer for our Nation
Led by Peter and Fiona Horrobin
Throughout Scripture we are encouraged, even commanded, to pray for our leaders, our government and our nation. As a ministry we are not only an international work, but are committed to serving the Body of Christ in the UK as well.
On this special day of intercession, we will be looking at what are the key issues before us at this time, bringing the leaders of our nation before the Lord in prayer and praying into those issues which are currently exercising the minds of our leaders and which are troubling the people who live here. We will be praying specifically for the younger generation many of whom are now consumed by the online, on-demand media lifestyle that we now live in. The pressures of perfectionism and unreality are huge. We will be praying for God to break through with His heart and ignite a passion in these young men and women for the Lord and His ways. We are also a nation at a crossroads as we leave Europe. It is so important that we grasp the spiritual opportunities that being free from external legal and spiritual controls will provide.
If God has burdened you to pray for our nation, please come and share with us on this important day of intercession.
Back to top
Click on an event date to see prices, accommodation options and venue details...
This event is not scheduled right now. Further dates to be confirmed.