Testimony
Opened my eyes to enemy openings I was totally unaware of, which I also found mind-blowing personally. I was very thankful for the opportunity of ministry and to be delivered from these. I also now feel some equipping to minister to others.....
Read More...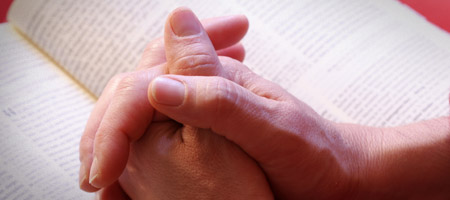 Weekend Event
Healing & Intercession - breakthrough in ministry
Are you looking for encouragement?
This exciting course is all about seeing God break through in situations that seem impossible to man.
Illustrated with examples from over 20 years experience of prayer ministry, the teaching will help you understand and apply key principles relating to effective prayer and spiritual warfare for others.
This is a course with the opportunity to participate through group work and practical intercession.
Comments
Back to top
Click on an event date to see prices, accommodation options and venue details...
This event is not scheduled right now. Further dates to be confirmed.