Testimony
I was prayed for during the ministry evening and the Lord dealt with fear that had found entrance when a friend collapsed and nearly died and had been re-enforced during a mission trip to Africa. I really appreciated the words of knowledge that came during that time of prayer. ....
Read More...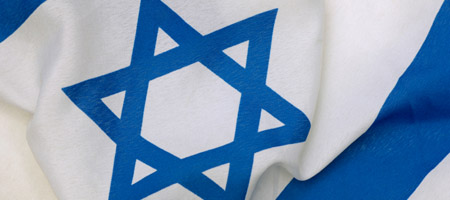 One Day Event
Free Teaching Day - Israel and the Church
With Messianic Leaders from Jerusalem
Understanding the relationship between Israel and the Church is the master-key to knowing where we are in God's end-time purposes. Here is an opportunity to hear from Messianic intercessory leaders about God's plan for the restoration and salvation of Israel. The question of Israel's legitimacy as a nation in the family of nations is an issue that is being raised more frequently every day, even in the Church.
This Free Day aims to bring understanding about Israel and God's purposes concerning Israel as revealed through the truth of Scripture.
The course will run from 10AM-4PM, with refreshments available throughout the day.
A filling soup & bread lunch is available for £5 and needs be booked in advance.
Back to top
Click on an event date to see prices, accommodation options and venue details...
This event is not scheduled right now. Further dates to be confirmed.