Testimony
I found the teaching inspired and touched me in various ways. I had a sense that God was at work from the moment I arrived and He clearly refreshed and restored me through worship, teaching and ministry.....
Read More...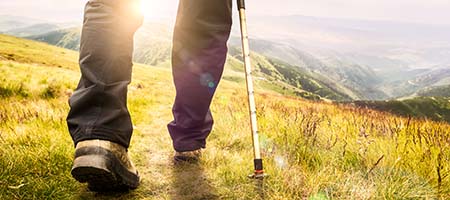 One Week Event
Creative Inspirational: Relaxed walks to Inspire the Heart
Relaxed Walks to Inspire the Heart
This event centres around inspirational walks in the stunning beauty of the Scottish countryside. We invite you to come and join us as we admire God's creation in its wonderful abundance. With rugged mountains, rolling hills, gentle lochs and dramatic coastline all within easy reach of Blairmore, you will be able to enjoy a pleasurable exploration of the surrounding area.
The walks will be tailored to the abilities of those who attend, with the focus not being on achievement, but rather on enjoying the beauty of God's creation and allowing Him to speak through it.

We recommend all participants bring suitable walking footwear and waterproof clothes as we will not be deterred by inclement weather!
The gentle programme also includes morning devotions and evening fellowship, and will provide an excellent opportunity for finding rest, fellowship and more of God.

Vision for the Creative Inspirational Weeks
Our living Creator God has put within each of us desires and gifts designed to restore and refresh our human spirits - an antidote to the stress and toil of our fallen world. These times of creative enjoyment for the human heart have been designed with this purpose in mind. To give ourselves time to enjoy the life and gifts God has given us and to enjoy them with Him.

What better place than the Highlands of Scotland to receive the Creator's inspiration? Blairmore provides a comfortable and beautiful setting for discovering your talents. In addition to the daily walks, there will be morning and evening inspiration, worship and fellowship times.

Why not treat yourself to some creative enjoyment?
Event Details
The event starts with a 6 pm dinner and ends after breakfast on the final day. If taking public transportation, we do a pick up on the first day of the event at 4.15 pm and drop off on the last day at 9.45 am from Huntly, the nearest town.
Before coming, please ensure you follow local guidlines. If you are in an area with travel restrictions in place, please contact us before booking.
Covid-19 Notice
We are very much looking forward to opening the doors of our centres again following the lifting of certain restrictions in the UK. Ellel Ministries falls within a number of sectors including hospitality, retail and a registered place of worship. All of these sectors are now able to function within government guidelines. We are therefore working very hard to ensure the safety of all of our guests, team and volunteers and there are some key changes that are important to note.
We will have enhanced cleaning and safety procedures in place and will keep guest rooms and public areas such as corridors and receptions at the highest standard of cleanliness throughout your stay. We've introduced new measures to ensure social distancing guidance is easy to follow and we've made many of our services contact free.
Accommodation will be allocated in line with the current Government regulations. Our prices are for shared accommodation; however, that is not possible at the moment. We will aim to update our website if regulations allow for a return to our normal policy. For now, accommodation will be limited to one person per bedroom other than for those attending an event from the same household (e.g. a married couple).
Worship times will not involve group singing and there will not be any one-to-one personal ministry opportunities. Instead, the teacher(s) will lead prayer and ministry times from the front of the meeting, inviting the Holy Spirit to work deeply in the lives of those who attend.
We look forward to welcoming you soon.
Back to top
Click on an event date to see prices, accommodation options and venue details...
This event is not scheduled right now. Further dates to be confirmed.