Testimony
What an amazing experience. A touch of heaven. ...I'm 65 years old and one day whilst at Blairmore House I found myself skipping down the road like a young girl, feeling free to be me. The amazing hospitality was manna to my soul. ....
Read More...
Water, Water Everywhere!
11th February 2014
The south of England is currently undergoing a battering weather-wise, experiencing long periods of heavy rain, high winds and extensive flooding. For both Pierrepont and Glyndley Manor, these have been concerning times.
As we write, both centres have been kept safe from serious affects, although the continuous rainfall has re-prioritised some necessary roof repairs!
Glyndley Manor's lake has most certainly grown and it has taken a lot of hard work and sandbags to keep the water at bay, particularly from some of the holiday cottages. They have also lost several trees through both the flooding and the strong winds. However, we are truly thankful to God for protecting all of the buildings from the falling trees; the damage could have been much worse.
Pierrepont is struggling with water coming through various roofs and, with continuing rainfall, the maintenance team are unable to keep up with the necessary repairs.
Please do continue to pray as, even today, the news is reporting more extensive flooding and forecasting more rain to come.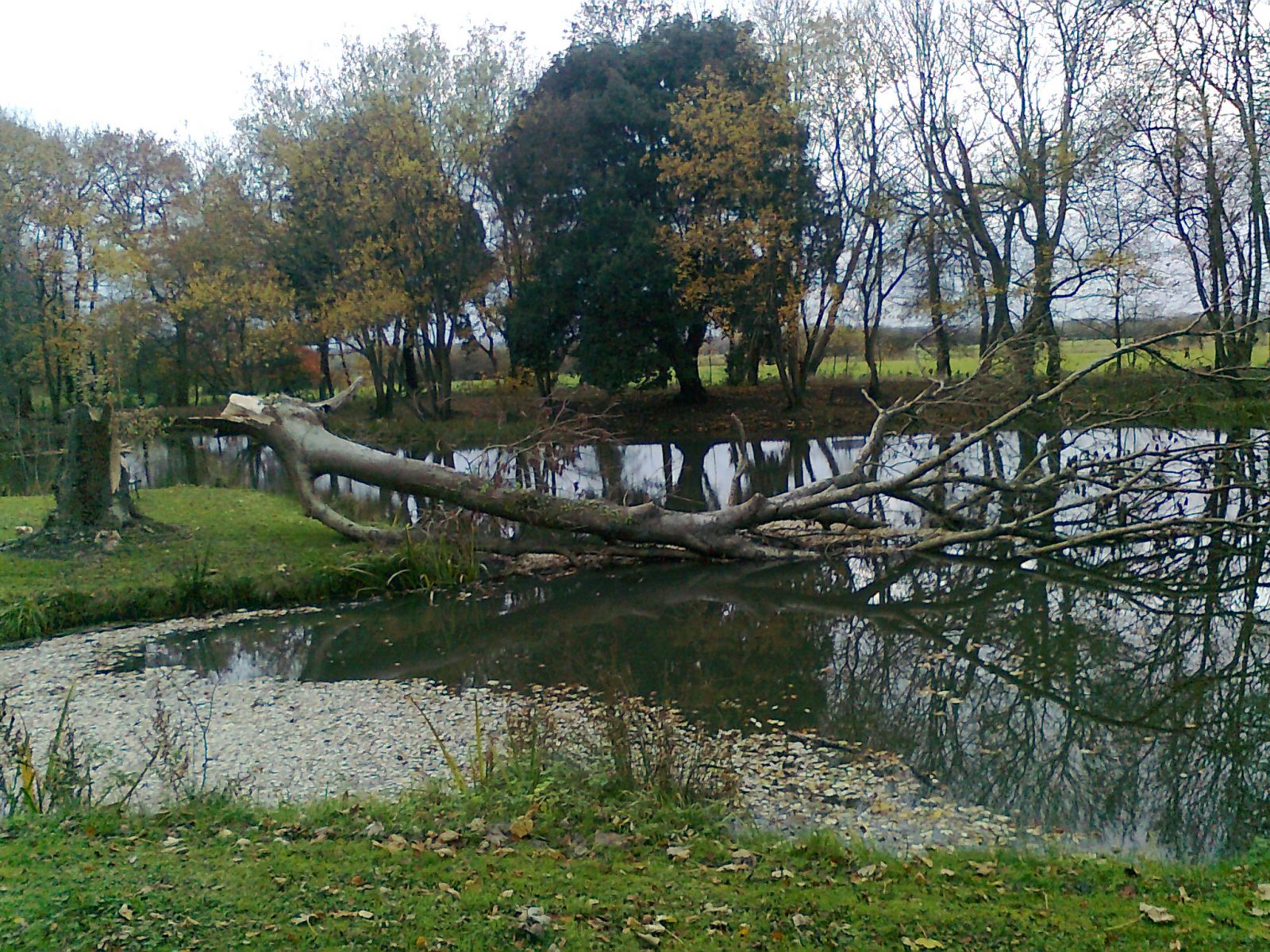 Fallen trees in the lake at Glyndley