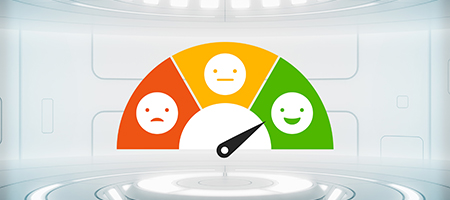 Weekend Event
Dates:
12 - 13 November 2021
(Fri - Sat)
Venue:
Ellel Pierrepont
Book Online
The Good, the Bad and the Ugly
Exploring how to Deal with Difficult Emotions
From the ups to the downs, emotions are an essential part of being human. Without them our relationships are empty and mechanical. Robots can be amazingly useful, but you can't have a real relationship with an un-feeling machine or an object with no spirit or soul.
Yet many of us struggle with our emotions, often trying to deny and even crush them because they seem to be the cause of our problems. The reality is that some emotions seem very hard to handle; emotions that feel overwhelming, emotions that seem unacceptable and even emotions that feel destructive. We probably all need God's help to understand which of our emotions are truly good, what are bad emotions and how they can turn ugly.
This course will consider some of our difficult emotions, e.g. anger and grief, and how God has purposed for us to find release and His comfort, so we can move safely through the turmoil and find a new place of rest.
This event is part of Explore.
Explore is a series of weekend courses designed to train and equip God's people through a journey of transformation. Those attending the full Explore programme will receive a £20 discount on each event in Explore A or B. For more detailed information, click here.
Book Online
Event Details
Covid-19 Notice
We are very much looking forward to opening the doors of our centres again following the lifting of certain restrictions in the UK. Ellel Ministries falls within a number of sectors including hospitality, retail and a registered place of worship. All of these sectors are now able to function within government guidelines. We are therefore working very hard to ensure the safety of all of our guests, team and volunteers and there are some key changes that are important to note.
We will have enhanced cleaning and safety procedures in place and will keep guest rooms and public areas such as corridors and receptions at the highest standard of cleanliness throughout your stay. We've introduced new measures to ensure social distancing guidance is easy to follow and we've made many of our services contact free.
Depending on government regulations, guests may need to wear masks during worship times and there might not be any one-to-one personal ministry opportunities. Instead, the teacher(s) will lead prayer and ministry times from the front of the meeting, inviting the Holy Spirit to work deeply in the lives of those who attend.
Any new information will also be sent prior to any event booked.
We look forward to welcoming you soon.
Registration is from 4pm and the course begins with an evening meal at 5.45pm on Friday. The course concludes on Saturday evening at 9pm.
For those who would like to stay at Pierrepont for the Saturday night and join us for a Sunday cooked breakfast, the cost is an additional £20. Please contact the bookings office to book.
Further details will be sent with your booking confirmation, but please feel free to contact us with any questions – see contact info on the right side of this page.
Children: Due to the sensitive nature of our courses we do not allow any children under 18 years into the teaching venues or on any courses.
Booking: Full payment is required to secure your booking.
Meals: We offer a set menu for our main meal and a salad bar for our light meal (usually with soup). We apologise for any inconvenience but we are unable to cater for any special diets such as vegetarian or vegan and we cannot guarantee that any of our food is wheat, dairy, nut, gluten or yeast free.
*Ellel Ministries is an organisation with the primary purpose of teaching the principles and practice of traditional biblical Christianity.
Book Online
Back to top
Getting There
Ellel Pierrepont
Frensham Road
Frensham
Farnham, Surrey
GU10 3DL, UK
Booking Options
[GBP] Pound Sterling
Single en-suite - female
Sold out
Single En-Suite - male
£220.00
Single - female
£210.00
Single - male
£210.00
Twin en-suite - female
£190.00
Twin En-Suite - male
£190.00
Twin - female
£180.00
Twin - male
£180.00
Triple/Quad - female
£170.00
Triple/Quad - male
£170.00
Budget- female
£150.00
Budget - male
£150.00
Non Residential
£140.00
Estimate prices in your local currency:
Call for help or info
+44 (0)1252 794060
Click on an event date to see prices and accommodation options at other centres...
UK & Ireland
Internationally