Testimony
I received far more than I bargained for: overwhelming loving ministry helping me to understand and receive much deeper healing for my issues of rejection. ....
Read More...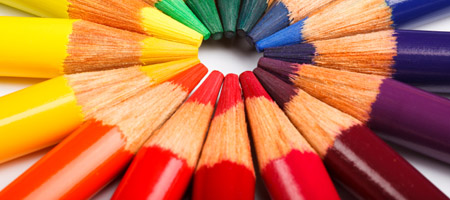 Long Weekend Event
Dates:
28 - 31 October 2021
(Thu - Sun)
Venue:
Ellel Grange
Book Online
Healing through Creativity
Creative does not mean artistic! We are all creative, made in the image of our Creator God.
Discover the joy of being creative in a non threatening way and allow God to find you. Many of us have lost ourselves in life's busy experience and time to 'be' rather than 'do' is rare. Time with God in the joy of His creation is healing in itself. Learn His principles for health, His antedote for stress and His gift of life and joy.
In a non structured, yet facilitating way, the course is for everyone! Come and taste for yourself from a myriad of differing workshops, which could range from pottery and woodwork to dance, textiles and flying paper aeroplanes*! There will be plenty of differing experiences to taste and have a go! At the same time there is great fellowship as the family of God and time to find Him in a new and fresh way.
This is not so much a course as an experience!
Join with us on this special course and experience for yourself God's healing heart through creativity.
Who is it for?
Everyone – there is no one who will not benefit from time set aside to be with God. Exploring tastes, colours, choices and touching God's creation in a new and fresh way is healing. Being part of a group breaks down isolation, fears and loneliness. Learning from Scripture how God made me brings release and peace.
What if I'm not artistic?
The course is not about being artistic although you may be. The human spirit is designed by God to be uniquely expressive and each one of us has something within us which responds to creative expression. Science, business, gardening and cooking are all creative!
What can I expect?
Teaching on how God brings healing through creativity. Praise and worship times together. Freedom to be involved as you choose by yourself or with others in some* of the following activities:
Box making and decorating
Bottle painting
Banner making
Card making
Ceramics
Creative walking
Creative writing
Collage
Dance and drama
Leaf printing
Marbling
Messy painting
Music making
Paper aeroplanes
Pottery
Stone painting
Swimming
Textiles
Watercolour/Acrylics
Woodwork and jigsawing
Woodcarving
...and many more!
*Activities offered will vary from one centre to another.
Book Online
Event Details
Registration starts from 4pm on the first evening. There will be a welcome on the stairs from the course hosts just before the evening meal which is at 6pm. The evening session will start at 7.30pm. If for any reason you are running late or not likely to arrive in time for the evening meal, please do let us know and we can arrange to keep the meal for you. The course finishes at after lunch on the Sunday.
Please remember to bring with you:
A Bible
Note book - notes will be provided but you may like to make additional ones
Pen
Walking shoes - as we have beautiful grounds to explore
Warm clothes - as we are a large stately home
Bed linen and towels are provided, but don't forget your toothbrush and all your toiletries. Wi-fi is also available in the house.
Meals
We aim to provide a healthy and freshly prepared meal to a set menu. However if you require a specific medical diet please inform us of this at the time of booking.
Cancellation Policy
The cancellation policy can be found under 'Next Steps' on the right of this page. Thankyou for reading this before booking.
If you would like to contact bookings please email bookings.grange@ellel.org or telephone (01524) 751651.
Book Online
Back to top
Getting There
Ellel Grange
Bay Horse
Lancaster
Lancashire
LA2 0HN, UK
Booking Options
[GBP] Pound Sterling
Non Residential
£180.00
Budget
Sold out
Standard
Sold out
Twin
£270.00
Twin ensuite
Sold out
Single
Sold out
Estimate prices in your local currency:
Call for help or info
+44 (0)1524 751651
Click on an event date to see prices and accommodation options at other centres...