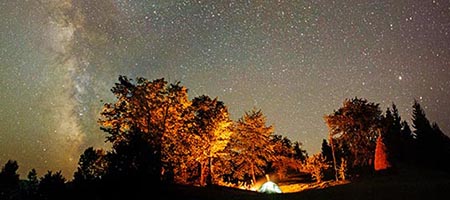 Weekend Event
Dates:
4 - 5 June 2021
(Fri - Sat)
Venue:
Ellel Glyndley Manor
Book Online
The Big Picture
Exploring God's Foundations for Life
All of us are born with questions about life and eternity etched deep in our hearts. We have a God-given need to find out why we are here on earth and what life is meant to be all about. In today's fast-changing world, full of confusing voices, this need for solid truth to build our lives on is even more necessary than ever.
This course answers life's foundational questions from a solid biblical perspective - perhaps in a way that you have never heard God's story explained before. We will look at the sweep of history from the early days in Genesis until the Lord's return in Revelation. You will understand better where we come from, how humankind got to be in this mess and perhaps most importantly, you will understand more of God's amazing rescue plan for humankind. Not only has God saved you, He also wants to heal you and set you on the right course to fulfil His destiny purpose for our lives! The Big Picture will help you lay hold of God's plan for your life and we trust it will be a catalyst for you to start being released with 'strength for today and bright hope for tomorrow!'
This event is part of Explore.
Explore is a series of weekend courses designed to train and equip God's people through a journey of transformation. Those attending the full Explore programme will receive a £20 discount on each event in Explore A or B. For more detailed information, click here.
Book Online
Event Details
Registration starts at 4:30pm and the course begins with an evening meal at 6pm. The course will finish by 9.00pm on the final day.
For those who would like to book Bed & Breakfast for the Saturday evening, please contact the bookings office for availability and prices.
To discuss single room availability please contact our Bookings Office. Please note that bed linen and towels are provided for you.
Details of how to get to Glyndley Manor will be sent to you with your booking confirmation.
We aim to produce wholesome and nutritious meals and seek to be wise with the resources that the Lord has provided; therefore, we have a set menu and we are unable to cater for different diets. If you have any other special requirements e.g soya, wheat-free food etc please bring your own supplies as appropriate to supplement what you can eat of the provided meal. There is a fridge and a microwave for you to use in the coffee bar. A vegetarian option is available but only if pre booked.
At Glyndley Manor, we also have self-catering cottages available for accomodation. For more information, please contact our bookings office: Tel: 01323 440 440
Covid-19 Notice
We are very much looking forward to opening the doors of our centres again following the lifting of certain restrictions in the UK. Ellel Ministries falls within a number of sectors including hospitality, retail and a registered place of worship. All of these sectors are now able to function within government guidelines. We are therefore working very hard to ensure the safety of all of our guests, team and volunteers and there are some key changes that are important to note.
We will have enhanced cleaning and safety procedures in place and will keep guest rooms and public areas such as corridors and receptions at the highest standard of cleanliness throughout your stay. We've introduced new measures to ensure social distancing guidance is easy to follow and we've made many of our services contact free.
Accommodation will be limited to one person per bedroom other than for those attending an event from the same household (e.g. a married couple). The pricing structure for our events has therefore been simplified to reflect this.
Worship times will not involve group singing and there will not be any one-to-one personal ministry opportunities. Instead, the teacher(s) will lead prayer and ministry times from the front of the meeting, inviting the Holy Spirit to work deeply in the lives of those who attend.
We will post more details of how we are ensuring the safety of everyone at our centres later this month and information will also be sent prior to any event booked.
We look forward to welcoming you soon.
Book Online
Back to top
Getting There
Ellel Glyndley Manor
Stone Cross
Pevensey
East Sussex
BN24 5BS, UK
Booking Options
[GBP] Pound Sterling
Non-Residential
£100.00
Non-Residential (Fri-Sun)
£130.00
Single (en-suite)
£185.00
Single (en-suite) Fri-Sun
£220.00
Estimate prices in your local currency:
Call for help or info
+44 (0)1323 440440
Click on an event date to see prices and accommodation options at other centres...