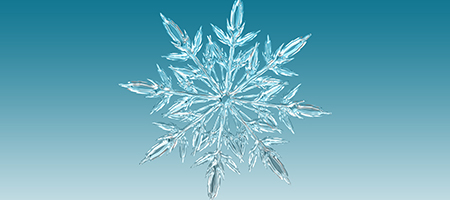 Weekend Event
Dates:
27 - 28 August 2021
(Fri - Sat)
Venue:
Ellel Glyndley Manor
Book Online
Unique
Exploring Our God-Given Identity
Who am I? This unspoken question is rooted deep in the heart of many of us, but searching for an answer may have taken us down wrong paths. God says He made us and knows us personally and intimately, so how is it that we don't truly know ourselves.

We live in days when the world makes demands on us. Demands that we conform, that we fit in, that we bend our self to fit into a relationship or that we fulfil what is needed. We may feel we are totally unacceptable as we are. In the midst of these pressures it is easy for us to acquis to demands and to subconsciously hide something of our own unique personhood.

God made each of us different, we are unique and He loves and affirms each one of us. But, who we think we are, is it really the truth? Have we lost our true identity by capitulating to others ideas?

With God's help, this course seeks to help us find the truth of who He made us to be, discard our false identities and find an abiding, confident and personal certainty that we are loved, forgiven and accepted by God.
This event is part of Explore.
Explore is a series of weekend courses designed to train and equip God's people through a journey of transformation. Those attending the full Explore programme will receive a £20 discount on each event in Explore A or B. For more detailed information, click here.
Book Online
Event Details
Registration starts at 4:30pm and the course begins with an evening meal at 6pm. The course will finish by 9.00pm on the final day.
For those who would like to book Bed & Breakfast for the Saturday evening, please contact the bookings office for availability and prices.
To discuss single room availability please contact our Bookings Office. Please note that bed linen and towels are provided for you.
Details of how to get to Glyndley Manor will be sent to you with your booking confirmation.
We aim to produce wholesome and nutritious meals and seek to be wise with the resources that the Lord has provided; therefore, we have a set menu and we are unable to cater for different diets. If you have any other special requirements e.g soya, wheat-free food etc please bring your own supplies as appropriate to supplement what you can eat of the provided meal. There is a fridge and a microwave for you to use in the coffee bar. A vegetarian option is available but only if pre booked.
At Glyndley Manor, we also have self-catering cottages available for accomodation. For more information, please contact:
Tel: 01323 440440
To contact the centre Bookings Office
Telephone: 01323 440440
Email: bookings.glyndley@ellel.org
Covid-19 Notice
In the current world situation with Covid-19 it is our responsibility and heart to keep all our guests and team safe.
We agreed as a UK Leadership that we would follow the Government guidelines for each country and bring changes to procedures in-line with their advice and guidance. Below you will find the procedures we have in place in accordance with the new guidelines issued on 19th July 2021. Please note that this guidance only applies to centres in England (Ellel Grange, Glyndley Manor and Ellel Pierrepont). Different restrictions apply in Scotland and N. Ireland including mandatory face coverings in public areas.
The safety and wellbeing of our guests and team members is always at the forefront of our minds. We are confident in the operating procedures we have in place, but we are more confident in the faithful God that we all serve. Nothing can replace the importance of prayer and trust. He is the One we look to be our guide and our shield throughout these days!
Be assured – all our teams are working hard to keep you safe, but we are also praying hard! We love nothing more than hearing how welcome and "at home" our guests feel, and we cannot wait to welcome you back. Our prayer is that you feel just as ease and able to relax and enjoy the Lord's presence as ever.
We look forward to welcoming you soon.
Book Online
Back to top
Getting There
Ellel Glyndley Manor
Stone Cross
Pevensey
East Sussex
BN24 5BS, UK
Booking Options
[GBP] Pound Sterling
Non-Residential
£140.00
Budget en-suite
£150.00
Standard en-suite
£170.00
Twin en-suite
£190.00
Single en-suite
Sold out
Estimate prices in your local currency:
Call for help or info
+44 (0)1323 440440
Click on an event date to see prices and accommodation options at other centres...
UK & Ireland
Internationally