Testimony
God's love has been abounding through the prayer ministers and I feel so amazed, surprised and wowed by the time given over to each individual for prayer. There was no pressure to be anything – I was accepted completely as I am and given relevant words of encouragement from Scripture and prayer.....
Read More...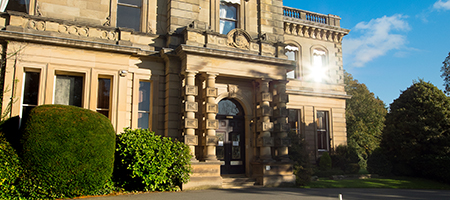 One Day Event
Dates:
6 October 2020
(Tue)
Venue:
Ellel Grange
Book Online
Pastors & Leaders Conference
Serving the Church through healing and discipleship training
Our churches are often filled with very hurting and broken people and with those who continue to struggle in certain areas of their lives with seemingly no victory.
Issues of rising divorce, addictions, depression, phobias, and many other problems are often rooted in deeper areas of healing needs and can affect any one of us. The reality is that pastors and leaders are often stretched to their limits with a heart to help their people but overwhelmed with the scale of the need.
At Ellel Ministries, we aim to serve the wider church body by offering prayer ministry for those who are in need and also by running teaching events where Christians can be more equipped to overcome issues in their own lives as well as learning how to help others more effectively.
With over 30 years' experience in praying for the hurting and wounded we know God does have keys to bring life-changing transformation and freedom. We would love the opportunity to share with Pastors and Leaders about who we are as a ministry, what we can offer, a little of our foundational teaching and to welcome you to our centre.
Event Details
The day will begin at 10am (registration is from 9.30am) with worship, includes lunch and refreshments throughout the day and will formally end at 3.30pm. For those who would like to receive some personal prayer ministry from members of our team there will be an opportunity to do so from 3.30pm to 5.00pm.
Please note:
This course is for UK-based pastors and leaders only.
This is a free course but booking is still essential
Back to top
Getting There
Ellel Grange
Bay Horse
Lancaster
Lancashire
LA2 0HN, UK
Booking Options
[GBP] Pound Sterling
Free
£ Free
Call for help or info
+44 (0)1524 751651
Click on an event date to see prices and accommodation options at other centres...