Testimony
It's not just about things being miraculously cast out. I have healed. I have to take steps to overcome; an overcomer in Jesus' name. Praise to God who strengthens me.....
Read More...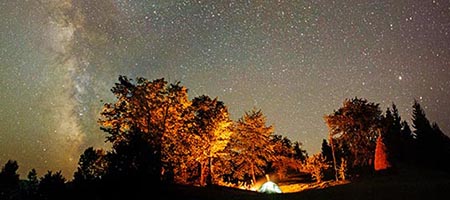 Weekend Event
Dates:
10 - 11 July 2020
(Fri - Sat)
Venue:
Ellel Grange
Book Online
The Big Picture
Exploring God's Foundations for Life
All of us are born with questions about life and eternity etched deep in our hearts. We have a God-given need to find out why we are here on earth and what life is meant to be all about. In today's fast-changing world, full of confusing voices, this need for solid truth to build our lives on is even more necessary than ever.
This course answers life's foundational questions from a solid biblical perspective - perhaps in a way that you have never heard God's story explained before. We will look at the sweep of history from the early days in Genesis until the Lord's return in Revelation. You will understand better where we come from, how humankind got to be in this mess and perhaps most importantly, you will understand more of God's amazing rescue plan for humankind. Not only has God saved you, He also wants to heal you and set you on the right course to fulfil His destiny purpose for our lives! The Big Picture will help you lay hold of God's plan for your life and we trust it will be a catalyst for you to start being released with 'strength for today and bright hope for tomorrow!'
Book Online
Event Details
For those who would like to stay overnight on Saturday there will be an additional cost of £35 per person which includes accommodation and a cooked breakfast on Sunday morning. There will be time for personal reflection at the centre in the morning with all guests leaving by 11.30am. We are sorry but lunch will not be available. Please choose the Friday-Sunday option when booking to include the Sunday.
Registration starts from 4pm on the first evening. There will be a welcome on the stairs from the course hosts just before the evening meal which is at 6pm. The evening session will start at 7.30pm. If for any reason you are running late or not likely to arrive in time for the evening meal, please do let us know and we can arrange to keep the meal for you. The course finishes at 9pm on the Saturday (unless you choose to stay overnight - see note above).
Please remember to bring with you:
A Bible
Note book - notes will be provided but you may like to make additional ones
Pen
Walking shoes - as we have beautiful grounds to explore
Warm clothes - as we are a large stately home
Bed linen and towels are provided, but don't forget your toothbrush and all your toiletries. Wi-fi is also available in the house.
Meals
We aim to provide a healthy and freshly prepared meal to a set menu. However if you require a specific medical diet please inform us of this at the time of booking.
Cancellation Policy
The cancellation policy can be found under 'Next Steps' on the right of this page. Thankyou for reading this before booking.
If you would like to contact bookings please email bookings.grange@ellel.org or telephone (01524) 751651.
Book Online
Back to top
Getting There
Ellel Grange
Bay Horse
Lancaster
Lancashire
LA2 0HN, UK
Booking Options
[GBP] Pound Sterling
Non-Residential (Fri-Sat)
£100.00
Non-Residential (Fri-Sun)
£105.00
Budget (Fri-Sat)
£135.00
Budget (Fri-Sun)
£170.00
Standard (Fri-Sat)
£170.00
Standard (Fri-Sun)
£205.00
Twin (Fri-Sat)
£185.00
Twin (Fri-Sun)
£220.00
Twin ensuite (Fri-Sat)
£200.00
Twin ensuite (Fri-Sun)
£235.00

Estimate prices in your local currency:
Call for help or info
+44 (0)1524 751651
Click on an event date to see prices and accommodation options at other centres...
UK & Ireland
Internationally