Testimony
Words almost fail me. The Holy Spirit just fills this place- there is so much love and care and thoughtfulness- so much giving. Thank you so much for everything.....
Read More...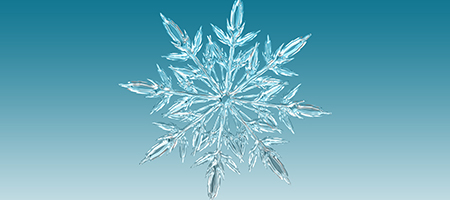 Two Day Event
Dates:
15 - 16 May 2020
(Fri - Sat)
Venue:
Ellel Pierrepont
Book Online
Unique
Exploring Our God-Given Identity
Who am I? This unspoken question is rooted deep in the heart of many of us, but searching for an answer may have taken us down wrong paths. God says He made us and knows us personally and intimately, so how is it that we don't truly know ourselves?

We live in days when the world makes demands on us. Demands that we conform, that we fit in, that we bend our self to fit into a relationship or that we fulfil what is needed. We may feel we are totally unacceptable as we are. In the midst of these pressures it is easy for us to acquiesce to demands and to subconsciously hide something of our own unique personhood.

God made each of us different, we are unique and He loves and affirms each one of us. But, is who we think we are really the truth? Have we lost our true identity by capitulating to others' ideas?

With God's help, this course seeks to help us find the truth of who He made us to be, discard our false identities and find an abiding, confident and personal certainty that we are loved, forgiven and accepted by God.
Book Online
Event Details
Registration is from 4pm and the course begins with an evening meal at 5.45pm on Friday. The course concludes by 9pm on Saturday.
Booking: Full payment is required to secure your booking.
For those who would like to book Bed & Breakfast for the Saturday evening, please contact the bookings office for availability and prices.
Please note that bed linen and towels are provided for you. During the summer months if you would like to use the outdoor pool please bring your own swimming costume and towel.
Meals: We offer a set menu for our main meal and a salad bar for our light meal (usually with soup). We apologise for any inconvenience, but we are unable to cater for any special diets such as vegetarian or vegan and we cannot guarantee that any of our food is wheat, dairy, nut, gluten or yeast free.
Children: Due to the sensitive nature of our courses we do not allow any children under 18 years into the teaching venues or on any courses.
Closing Bookings: Bookings will close for every event at 4pm the day before commencement.
Further details will be sent with your booking confirmation, but please feel free to contact us with any questions – see contact info on the right side of this page.
*Ellel Ministries is an organisation with the primary purpose of teaching the principles and practice of traditional biblical Christianity.
Book Online
Back to top
Getting There
Ellel Pierrepont
Frensham Road
Frensham
Farnham, Surrey
GU10 3DL, UK
Booking Options
[GBP] Pound Sterling
Non Residential with meals
£100.00
Dormitory - Female
£135.00
Dormitory - Male
£135.00
Triple/Quad - Female
£170.00
Triple/Quad - Male
£170.00
Twin, shared facilities - Female
£185.00
Twin, shared facilities - Male
£185.00
Twin/Double, shared facilities
£185.00
Twin en-suite - Female
£200.00
Twin en-suite - Male
£200.00
Single, shared facilities - Female
£215.00
Single, shared facilities - Male
£215.00
Single en-suite - Female
£230.00
Single en-suite - Male
£230.00

Estimate prices in your local currency:
Call for help or info
+44 (0)1252 794060
Click on an event date to see prices and accommodation options at other centres...
UK & Ireland
Internationally