TESTIMONIES

for this event
As I opened up my heart, the Lord came and ministered healing to me. ....
Read More...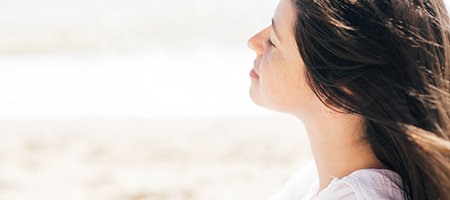 Weekend Event
Dates:
8 - 10 May 2020
(Fri - Sun)
Venue:
Ellel Glyndley Manor
Book Online
Healing for Women
Do you long for God's healing touch? Do you know how precious you are in His sight? Perhaps you're already on a path into maturity and wholeness and just want more?!
In these days there's many pressures on women, juggling family & work life, being single or married and then there's extra issues with relationship breakdowns or pain from the past.
Jesus wants to rescue us from any harm and move us into the fullness of life!
The sensitive and practical teaching on this weekend looks at areas of Identity, Sexuality, Emotions, Hormones and Stress. There will be opportunity for fellowship, rest and for those who would like it, personal prayer ministry.
Book Online
Event Details
Registration starts at 4:30pm and the course begins with an evening meal at 6pm. The course ends with lunch on the final day at 1:00pm with a departure time up to 3:00pm.
To discuss single room availability please contact our Bookings Office. Please note that bed linen and towels are provided for you.
Details of how to get to Glyndley Manor will be sent to you with your booking confirmation.
We aim to produce wholesome and nutritious meals and seek to be wise with the resources that the Lord has provided; therefore we have a set menu and we are unable to cater for different diets. If you have any other special requirements e.g soya, wheat-free food etc please bring your own supplies as appropriate to supplement what you can eat of the provided meal. There is a fridge and a microwave for you to use in the coffee bar. A vegetarian option is available but only if pre booked.
At Glyndley Manor, we also have self-catering cottages available for accommodation. For more information, please contact our bookings office: Tel: 01323 440 440

To contact the centre Bookings Office
Telephone: 01323 440440
Email: bookings.glyndley@ellel.org
Book Online
Back to top
Getting There
Ellel Glyndley Manor
Stone Cross
Pevensey
East Sussex
BN24 5BS, UK
Booking Options
[GBP] Pound Sterling
Non-Residential
£135.00
Dormitory (6 sharing)
£185.00
Standard (3-4 sharing)
£210.00
Twin en-suite
£235.00
Single (en-suite)
£260.00

Estimate prices in your local currency:
Call for help or info
+44 (0)1323 440440
Click on an event date to see prices and accommodation options at other centres...