TESTIMONIES

for this event
As I opened up my heart, the Lord came and ministered healing to me. ....
Read More...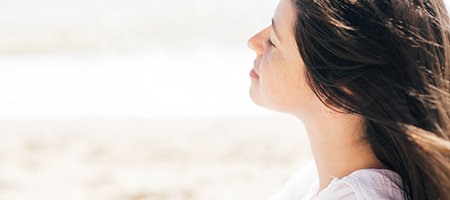 Weekend Event
Dates:
20 - 22 March 2020
(Fri - Sun)
Venue:
Ellel Grange
Book Online
Healing for Women
Teaching & ministry for women, dealing with specific life issues
Healing for Women is a course is for women of all ages and backgrounds. The sensitive and practical teaching reveals the Father heart of God, portrays Jesus' compassion for and understanding of women as revealed in the Gospels, and explores God's call to maturity and wholeness.
There will be opportunity to receive prayer ministry to bring God's love to areas of need. There will also be time to share with others on the course and enjoy a break from the normal pressures of life. The teaching is specifically related to women and women's issues and focuses on such areas as:
God's plan for women
The emotional make-up of a woman and how damage may affect body, soul and spirit
The impact of rejection and pressure on our self-worth, behaviour and relationships
Godly expression of sexuality
Fear and anxiety
The interaction between hormones and emotional issues
How to move on into abundant life
The teaching will be interspersed with ministry times which provide an opportunity for you to respond to the Lord and to receive prayer from our ministry team.
This course is so relevant to women in today's world. It deals superbly with sensitive issues which are not generally talked about
Event Details
Registration starts from 4pm on the first evening. There will be a welcome on the stairs from the course hosts just before the evening meal which is at 6pm. The evening session will start at 7.30pm. If for any reason you are running late or not likely to arrive in time for the evening meal, please do let us know and we can arrange to keep the meal for you. The course finishes after lunch, which is 1pm on the final day.
Please remember to bring with you:
A Bible
Note book - notes will be provided but you may like to make additional ones
Pen
Walking shoes - as we have beautiful grounds to explore
Warm clothes - as we are a large stately home
Bed linen and towels are provided, but don't forget your toothbrush and all your toiletries. Wi-fi is also available in the house.
Meals
We aim to provide a healthy and freshly prepared meal to a set menu. However if you require a specific medical diet please inform us of this at the time of booking.
Cancellation Policy
The cancellation policy can be found under 'Next Steps' on the right of this page. Thankyou for reading this before booking.
If you would like to contact bookings please email bookings.grange@ellel.org or telephone (01524) 751651.
Back to top
Getting There
Ellel Grange
Bay Horse
Lancaster
Lancashire
LA2 0HN, UK
Booking Options
[GBP] Pound Sterling
Non Residential
£135.00
Budget
£170.00
Standard
£205.00
Twin
£220.00
Twin ensuite
£235.00
Single
£260.00

Estimate prices in your local currency:
Call for help or info
+44 (0)1524 751651
Click on an event date to see prices and accommodation options at other centres...