Testimony
When I came here I was hurting very much and my trust towards God had deep frictions. I was afraid the ministry would aim at breaking my will, at making me conform and fit the model of a 'super Christian' again...but it didn't! Quite on the contrary, God wooed me and whispered His love to me....
Read More...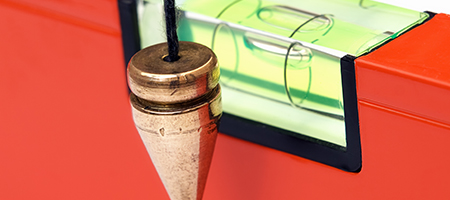 Two Day Event
Dates:
13 - 14 March 2020
(Fri - Sat)
Venue:
Ellel Grange
Book Online
God's Plumbline
Exploring how to Recognise and Avoid Deception
There is need to have a standard by which truth, behaviour and belief are measured and the plumbine of God's Word provides this standard.
However, we live in times of much turmoil and confusion. As people have increasingly let go of God's truth, insecurity and chaos has pervaded our society. Even within the church we can get conflicting and muddled messages, unhealthy extremes and wrong teaching.
So how can we know what is truth, what is real and what is right? How can we steer our lives safely through today's world and avoid the deceptive traps of Satan – the father of lies?
Jesus told us clearly that deception would increase towards the end, and He commanded us to be wise and discerning. He is the One who is truth and leads us into truth. He wants to help us with growing in discernment.
This course will give you tools to help you build your life on God's Word, grow in discernment to avoid and, where necessary, be set free from deception. It will tackle common deceptions within the church using 1 Timothy 4:16 as a key scripture… 'Take heed to yourself and to the doctrine. Continue in them, for in doing this you will save both yourself and those who hear you.'.
Book Online
Event Details
For those who would like to stay overnight on Saturday there will be an additional cost of £35 per person which includes accommodation and a cooked breakfast on Sunday morning. There will be time for personal reflection at the centre in the morning with all guests leaving by 11.30am. We are sorry but lunch will not be available. Please choose the Friday-Sunday option when booking to include the Sunday.
Registration starts from 4pm on the first evening. There will be a welcome on the stairs from the course hosts just before the evening meal which is at 6pm. The evening session will start at 7.30pm. If for any reason you are running late or not likely to arrive in time for the evening meal, please do let us know and we can arrange to keep the meal for you. The course finishes at 9pm on the Saturday (unless you choose to stay overnight - see note above).
Please remember to bring with you:
A Bible
Note book - notes will be provided but you may like to make additional ones
Pen
Walking shoes - as we have beautiful grounds to explore
Warm clothes - as we are a large stately home
Bed linen and towels are provided, but don't forget your toothbrush and all your toiletries. Wi-fi is also available in the house.
Meals
We aim to provide a healthy and freshly prepared meal to a set menu. However if you require a specific medical diet please inform us of this at the time of booking.
Cancellation Policy
The cancellation policy can be found under 'Next Steps' on the right of this page. Thankyou for reading this before booking.
If you would like to contact bookings please email bookings.grange@ellel.org or telephone (01524) 751651.
Book Online
Back to top
Getting There
Ellel Grange
Bay Horse
Lancaster
Lancashire
LA2 0HN, UK
Booking Options
[GBP] Pound Sterling
Non-Residential (Fri-Sat)
£100.00
Non-Residential (Fri-Sun)
£105.00
Budget (Fri-Sat)
£135.00
Budget (Fri-Sun)
£170.00
Standard (Fri-Sat)
£170.00
Standard (Fri-Sun)
£205.00
Twin (Fri-Sat)
£185.00
Twin (Fri-Sun)
£220.00
Twin ensuite (Fri-Sat)
£200.00
Twin ensuite (Fri-Sun)
£235.00

Estimate prices in your local currency:
Call for help or info
+44 (0)1524 751651
Click on an event date to see prices and accommodation options at other centres...
UK & Ireland
Internationally