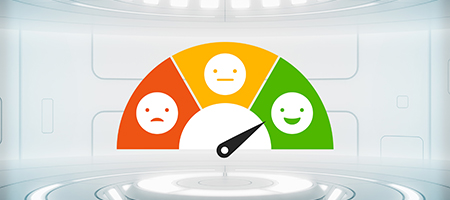 Two day
Dates:
24 - 25 January 2020
(Fri - Sat)
Venue:
Ellel Pierrepont
Book Online
The Good, the Bad and the Ugly
Exploring how to Deal with Difficult Emotions
From the ups to the downs, emotions are an essential part of being human. Without them our relationships are empty and mechanical. Robots can be amazingly useful, but you can't have a real relationship with an un-feeling machine or an object with no spirit or soul.
Yet many of us struggle with our emotions, often trying to deny and even crush them because they seem to be the cause of our problems. The reality is that some emotions seem very hard to handle: emotions that feel overwhelming, emotions that seem unacceptable and even emotions that feel destructive. We probably all need God's help to understand which of our emotions are truly good, what are bad emotions and how they can turn ugly.
This course will consider some of our difficult emotions, e.g. anger and grief, and how God has purposed for us to find release and His comfort, so we can move safely through the turmoil and find a new place of rest.
Book Online
Event Details
Registration is from 4pm and the course begins with an evening meal at 5.45pm on Friday. The course concludes by 9pm on Saturday.
Booking: Full payment is required to secure your booking.
For those who would like to book Bed & Breakfast for the Saturday evening, please contact the bookings office for availability and prices.
Please note that bed linen and towels are provided for you. During the summer months if you would like to use the outdoor pool please bring your own swimming costume and towel.
Meals: We offer a set menu for our main meal and a salad bar for our light meal (usually with soup). We apologise for any inconvenience, but we are unable to cater for any special diets such as vegetarian or vegan and we cannot guarantee that any of our food is wheat, dairy, nut, gluten or yeast free.
Children: Due to the sensitive nature of our courses we do not allow any children under 18 years into the teaching venues or on any courses.
Closing Bookings: Bookings will close for every event at 4pm the day before commencement.
Further details will be sent with your booking confirmation, but please feel free to contact us with any questions – see contact info on the right side of this page.
*Ellel Ministries is an organisation with the primary purpose of teaching the principles and practice of traditional biblical Christianity.
Book Online
Back to top
Getting There
Ellel Pierrepont
Frensham Road
Frensham
Farnham, Surrey
GU10 3DL, UK
Booking Options
[GBP] Pound Sterling
Non Residential with meals
£100.00
Dormitory - Female
£135.00
Dormitory - Male
£135.00
Triple/Quad - Female
£170.00
Triple/Quad - Male
£170.00
Twin, shared facilities - Female
£185.00
Twin, shared facilities - Male
£185.00
Twin/Double, shared facilities
£185.00
Twin en-suite - Female
£200.00
Twin en-suite - Male
£200.00
Single, shared facilities - Female
£215.00
Single, shared facilities - Male
£215.00
Single en-suite - Female
£230.00
Single en-suite - Male
£230.00

Estimate prices in your local currency:
Call for help or info
+44 (0)1252 794060
Click on an event date to see prices and accommodation options at other centres...
UK & Ireland
Internationally