Testimony
The Lord released and freed me from fears, rejection, strongholds of the enemy that had been there for many years. Thank you Jesus. Bless you Ellel.....
Read More...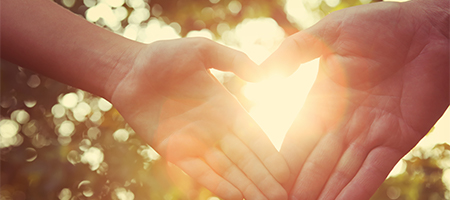 Weekend
Dates:
25 - 27 October 2019
(Fri - Sun)
Venue:
Ellel Pierrepont
Book Online
Life Re-purposed! Redeeming past wounds and traumas
God is in the business of re-purposing.

This special one-time course will look at how God is both Creator of all things and the Master Builder. He redeems and re-purposes the worst traumas!
Loss can be transformed into gain.
Pain can become compassion.
A former addict can become an agent of recovery in the lives of others.
Whatever the issue, God is in the business of re-purposing all things in to His glorious and life-giving purposes.
Discover how to partner with God to create a new vision for your future.
Pain, weakness, and regret become beautiful when surrendered at God's feet for Him to transform. Repurpose your life today!

International Guest Speaker: Thom Gardner
We're delighted to welcome back Special Guest Speaker Thom Gardner here at Ellel Pierrepont.
Thom:
Is Former Adjunct Professor of Pastoral Care, Counselling and Spiritual Formation at Winebrenner Theological Seminary in Scotland, Pennsylvania
Is Founder of Restored Life Ministries, travelling internationally teaching and minister in the area of spiritual wholeness and growth
Has authored several well regarded books in the areas of healing and restoration
Pictured below with his wife Carol, who is an English and Drama teacher.
We're looking forward to his in-depth understanding of Hebrew and Greek, opening new windows into our understanding of Scripture. He gently leads his listeners into opportunities to experience deeper intimacy with God.
Event Details
Registration is from 4pm and the course begins with an evening meal at 5.45pm on Friday. The course concludes after lunch on Sunday.
Further details will be sent with your booking confirmation, but please feel free to contact us with any questions – see contact info on the right side of this page.
Children: Due to the sensitive nature of our courses we do not allow any children under 18 years into the teaching venues or on any courses.
Booking: This course fills up quickly, so we recommend early booking to secure a space and your preferred accommodation. Full payment is required to secure your booking.
Meals: We offer a set menu for our main meal and a salad bar for our light meal (usually with soup). We apologise for any inconvenience, but we are unable to cater for any special diets such as vegetarian or vegan and we cannot guarantee that any of our food is wheat, dairy, nut, gluten or yeast free.
*Ellel Ministries is an organisation with the primary purpose of teaching the principles and practice of traditional biblical Christianity.
Back to top
Getting There
Ellel Pierrepont
Frensham Road
Frensham
Farnham, Surrey
GU10 3DL, UK
Booking Options
[GBP] Pound Sterling
Non Residential with meals
£130.00
Dormitory - Female
£165.00
Dormitory - Male
Sold out
Triple/Quad - Female
£200.00
Triple/Quad - Male
£200.00
Twin, shared facilities - Female
£215.00
Twin, shared facilities - Male
£215.00
Twin/Double, shared facilities
£215.00
Twin en-suite - Female
£230.00
Twin en-suite - Male
£230.00
Twin/Double en-suite
£230.00
Single, shared facilities - Female
£250.00
Single, shared facilities - Male
Sold out
Single en-suite - Female
Sold out
Single en-suite - Male
Sold out

Estimate prices in your local currency:
Call for help or info
+44 (0)1252 794060
Click on an event date to see prices and accommodation options at other centres...