Testimony
I was broken physically, mentally and emotionally... I felt damaged goods. Here, at Blairmore House, God and His co-workers met me in the very depth of my soul and He has started a healing process. I have hope, I have a future and I am so thankful to all the staff here for ministering God's love to....
Read More...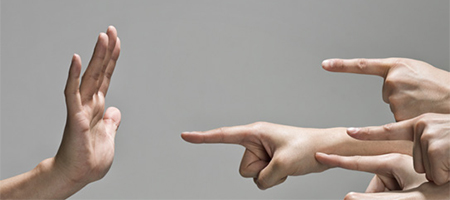 One Day Event
Dates:
16 October 2019
(Wed)
Venue:
Ellel Glyndley Manor
Book Online
Free Teaching Day - Freedom from the damage of offence
Do other people get on your nerves? Do you sometimes feel the need to defend your corner?
During this day we will explore how we are affected by offensive behaviour and our reactions and responses to this.
Come prepared for a challenge; God's heart is for us to take His command that we love one another seriously. Are you willing to look closely at the damage that offence brings and move towards a place of freedom.
On this free teaching day, we will explore whether it is ever legitimate to take offence. One of the things we know is that our society is currently littered with things that offend against God's truth. How do we, as disciples of Jesus, respond to this?
What happens when we experience these things in our personal lives and relationships? How are we to respond when someone offends us either, deliberately or carelessly?
To break free from the trap of offence we will look at some very practical steps.
Are you prepared to confront your own attitudes, beliefs and mind-sets where they are in opposition to God's truth? Would you like to react and respond like Jesus? If so, come and join us!
An opportunity for prayer ministry will be available.
Our Free Teaching Days include times of worship, Bible-based teaching and opportunity for prayer ministry and they have proved to be very popular since we first started them in 2003.
These one day events focus on bringing understanding of the healing ministry of Jesus for today's Church. With relevant and dynamic teaching, they offer understanding and encouragement for those seeking wholeness and healing in the Lord.
Event Details
Registration starts at 9:30am and the course begins with worship at 10.00am. The course ends at 4.30pm. If for any reason you are running late or not likely to arrive in time, please do let us know.
Details of how to get to Glyndley Manor will be sent to you with your booking confirmation.
A lunch can be booked for £6 per person and must be pre-ordered.
We aim to produce wholesome and nutritious meals and seek to be wise with the resources that the Lord has provided; therefore we have a set menu and we are unable to cater for different diets. If you have any other special requirements e.g soya, wheat-free food etc please bring your own supplies as appropriate to supplement what you can eat of the provided meal. There is a fridge and a microwave for you to use in the coffee bar. A vegetarian option is available but only if pre booked.
Please book in advance of the day.
To contact the centre Bookings Office
Telephone: 01323 440440
Email: bookings.glyndley@ellel.org
Back to top
Getting There
Ellel Glyndley Manor
Stone Cross
Pevensey
East Sussex
BN24 5BS, UK
Booking Options
[GBP] Pound Sterling
Non-Residential
£ Free
Non Residential with Lunch
£6.00
Call for help or info
+44 (0)1323 440440
Click on an event date to see prices and accommodation options at other centres...