Testimony
Ellel has been a tremendous place where I felt safe, so I could be open and trust those praying with me. ....
Read More...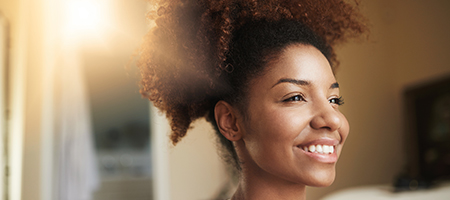 Weekend Event
Dates:
27 - 29 September 2019
(Fri - Sun)
Venue:
Ellel Grange
Book Online
Deeper Healing for Women
Issues of the past rob women of womanhood as God intended. God created us with a heart to give and receive love, but inner struggles steal the joy, peace and happiness which God designed women to enjoy.
Today's pain can be rooted in wounds, often parental wounds, that go back a long way, causing emotional, spiritual and sometimes physical sickness.
The teaching covers issues such as
identity and identity confusion
loss, grief and breavement
women in leadership
women in relation to men
the need to belong
sexuality
relationships - married and single, young and older.
The course aims, through teaching and ministry, to enable women to live more fully in their God-given femininity and to grow in godliness. There will be opportunity to receive personal prayer.
Event Details
Registration starts from 4pm on the first evening. There will be a welcome on the stairs from the course hosts just before the evening meal which is at 6pm. The evening session will start at 7.30pm. If for any reason you are running late or not likely to arrive in time for the evening meal, please do let us know and we can arrange to keep the meal for you. The course finishes after lunch, which is 1pm on the final day.
Please remember to bring with you:
A Bible
Note book - notes will be provided but you may like to make additional ones
Pen
Walking shoes - as we have beautiful grounds to explore
Warm clothes - as we are a large stately home
Bed linen and towels are provided, but don't forget your toothbrush and all your toiletries. Wi-fi is also available in the house.
Meals
We aim to provide a healthy and freshly prepared meal to a set menu. However if you require a specific medical diet please inform us of this at the time of booking.
Cancellation Policy
The cancellation policy can be found under 'Next Steps' on the right of this page. Thankyou for reading this before booking.
If you would like to contact bookings please email bookings.grange@ellel.org or telephone (01524) 751651.
Back to top
Getting There
Ellel Grange
Bay Horse
Lancaster
Lancashire
LA2 0HN, UK
Booking Options
[GBP] Pound Sterling
Non Residential
£135.00
Budget
£170.00
Standard
£205.00
Twin
£220.00
Twin ensuite
£235.00
Single
Sold out

Estimate prices in your local currency:
Call for help or info
+44 (0)1524 751651
Click on an event date to see prices and accommodation options at other centres...