Testimony
This secret place has been a safe place to draw comfort, let go and let God have His way. Thank you all who have ministered to us and made us feel so special.....
Read More...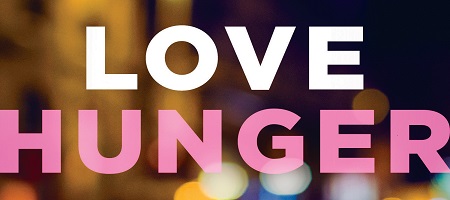 Weekend Event
DATES:
22 - 24 September 2017
(Fri - Sun)
VENUE:
Ellel Scotland
Book Online
Love Hunger (with Dr David Kyle Foster)
Led by Dr David Kyle Foster, Mastering Life Ministries
Based on his testimonial book, David shares in total honesty about his past as a male prostitute in the heart of Hollywood and how God, in His unfailing love, rescued and redeemed him from the self-destructive lifestyle he was trapped in.
As well as revealing the brutal truth behind the dark shroud of a sexually promiscuous world, David addresses issues surrounding the Christian response to the LBGT movement, homosexuality, and other issues relating to sexual distortion.
However, the focus of the weekend will be on the unfailing love of God that can transform even the most desperate person. David will interweave lessons learned from his own testimony with Biblical insight gained over many years of seeking to help those locked into sexual brokenness.
David speaks with conviction, passion and a gentle, non-judgmental heart. He has a deep compassion to those struggling with sexual confusion and distorted identity; a compassion that comes from knowing the depth of pain it causes and the reality of walking the walk to freedom.
***Special Offer***
Book on this course and "What Love is This?" (25-20 September) and receive up to £80 off the full price*
(Prices for both events: Premium £500, Standard £450, Non-Residential £310)
*For telephone bookings only. This offer cannot be used in conjunction with any other discounts or offers.
Back to top
Comments
Back to top
Getting There
Ellel Scotland
Blairmore House
Glass, Huntly
Aberdeenshire
AB54 4XH, UK
Booking options
[GBP] Pound Sterling
Premium
£230.00
Standard
£200.00
Non Residential
£130.00
Deposit
£50.00

Estimate prices in your local currency:
Call to book
+44 (0)1466 799102
Click on an event date to see prices and accomodation options at other centres...