Testimony
God has given me a much deeper understanding of the huge problem of rejection and it's been most helpful. He blessed me much during a prayer ministry time, I leave feeling very refreshed, praise God.....
Read More...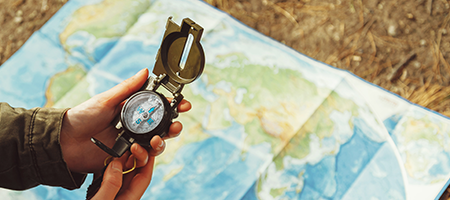 Weekend Event
DATES:
11 - 13 August 2017
(Fri - Sun)
VENUE:
Ellel Pierrepont
Book Online
Strategic Prophetic Intercession
So I sought for a man among them who would make a wall, and stand in the gap before me on behalf of the land, that I should not destroy it; but I found no one. - Ezekiel 22:30
God's Word makes it clear that it is important that we as Christians understand how to use the authority He has given us to 'stand in the gap' in prayer and intercession, but what does that really mean? And how have the global events of 2016 given insight into the outworking of prophecies written in the Bible thousands of years ago? Where is God in all of this?
Many of us struggle to know how we can be involved in prayer and intercession that leads to breakthrough. Our guest speaker, Rev. Dr. Alistair Petrie, has travelled the world meeting men and women who are at the forefront of strategic and prophetic intercession. They have seen whole cities and regions transformed as God has powerfully moved there as a result of prayer, unity and cleansing of the land. As Alistair unpacks some of their experiences, he looks at what is the 'secret ingredient' that is a key requisite to effective, breakthrough prayer.
If you have a heart to pray for people and nations, and want to learn more of what strategic intercession means, then this in-depth teaching and training event is definitely what you are looking for.
Event Details
Registration is from 4pm and the course begins with an evening meal at 5.45pm on Friday. The course concludes after lunch on Sunday.
Further details will be sent with your booking confirmation, but please feel free to contact us with any questions – see contact info on the right side of this page.
Children: Due to the sensitive nature of our courses we do not allow any children under 18 years into the teaching venues or on any courses.
Booking: Full payment is required to secure your booking.
Meals: We offer a set menu for our main meal and a salad bar for our light meal (usually with soup). We apologise for any inconvenience but we are unable to cater for any special diets such as vegetarian or vegan and we cannot guarantee that any of our food is wheat, dairy, nut, gluten or yeast free.
*Ellel Ministries is an organisation with the primary purpose of teaching the principles and practice of traditional biblical Christianity.
Back to top
Comments
Back to top
Getting There
Ellel Pierrepont
Frensham Road
Frensham
Farnham, Surrey
GU10 3DL, UK
Booking options
[GBP] Pound Sterling
Dormitory - Male
SOLD OUT
Dormitory - Female
£165.00
Triple/Quad - Female
£200.00
Triple/Quad - Male
£200.00
Single en-suite - Female
£280.00
Single en-suite - Male
£280.00
Single, shared facilities - Female
£250.00
Single, shared facilities - Male
£250.00
Twin, shared facilities - Female
£215.00
Twin, shared facilities - Male
£215.00
Twin en-suite
£230.00
Non Residential with meals
£130.00

Estimate prices in your local currency:
Call to book
+44 (0)1252 794060
Click on an event date to see prices and accomodation options at other centres...