Testimony
The 9 day Micronets training has been a pivotal point in my journey with our wondrous God.....
Read More...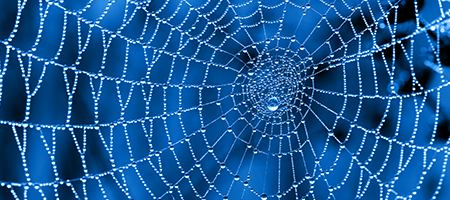 One Day Event
DATES:
22 July 2017
(Sat)
VENUE:
Ellel Pierrepont
Book Online
Freemasonry - The Christian Response
Freemasonry is an organisation shrouded in darkness with secret oaths, pacts, and ceremonies. The dark roots may not be apparent even to those involved - it is only as members progress to higher levels that they begin to discover what was hidden. Many Christians are unaware of the negative impact that it can have on their lives or that of their family, even if the Masonic involvement was a number of generations ago.
We have found that teaching and ministering into this area has been the key to significant freedom for some people in areas such as mental health, physical health, financial difficulties and the ability to connect with God.
This is an ideal course for those who would like to learn the truth about Freemasonry. There will also be a time of prayer to allow guests the opportunity to be set free in Jesus' name from the consequences that Freemasonry may have had on their lives.
Event Details
Registration is between 8:45 and 9.30. The day starts at 9.30 and ends at 5pm, with tea breaks and a lunch break between sessions. You can expect worship, dynamic teaching and an opportunity to fellowship with other Christians.
Children: Due to the sensitive nature of our courses we do not allow any children under 18 years into the teaching venues or on any courses. There are no childcare facilities, so please make arrangements for someone to look after your children at home. If children are brought, we ask you to stay with them (outside the teaching hall) at all times.
Lunch: If you would like to be served a basic lunch (with salad bar) on the day please make sure you pre-book this. The number of meals we can provide is limited and so we take bookings on a first come, first served basis. The cost for lunch is £5. Please note if you are unable to attend, the money paid for lunch is non-refundable. Unfortunately we are unable to cater for any special diets (eg vegetarian, coeliac, dairy, nut free etc). You are welcome to bring a packed lunch if you prefer.
B&B accommodation may be available on request. For more information call our bookings office on +44 (0)1252 794 060.

Please note that there are no refunds or transfers for cancellation of a one-day course.
*Ellel Ministries is an organisation with the primary purpose of teaching the principles and practice of traditional biblical Christianity.
Back to top
Comments
Back to top
Getting There
Ellel Pierrepont
Frensham Road
Frensham
Farnham, Surrey
GU10 3DL, UK
Booking options
[GBP] Pound Sterling
Non Residential
£35.00
Non Residential with Lunch
£40.00

Estimate prices in your local currency:
Call to book
+44 (0)1252 794060
Click on an event date to see prices and accomodation options at other centres...