TESTIMONIES

for this event
I feel lifted, fearless and safe in God's hands.....
Read More...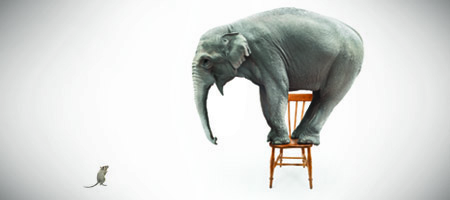 One Day Event
DATES:
10 June 2017
(Sat)
VENUE:
Ellel Pierrepont
Book Online
Freedom from Fear
"I sought the LORD, and he answered me; he delivered me from all my fears." - Psalm 34:4
God's will is for you to live fear free!
Fear can present itself in our lives in many ways including anxiety, worry, tension, terror, timidity, panic, phobias, and shock. It affects our personal and work relationships as well as our ability to function normally in everyday life.
Many Christians find themselves held back by fear but this is not what God intends for His children. God desires so much more for you than a fearful existence. Whether you find yourself struggling with anxiety in general, or you have a particular fear that you know is holding you back, this course is for you.
One this one-day course will look in depth at the roots of fear, how it enters our lives, how the enemy uses it to control us and steal from us... and most importantly, how we can be totally free in Jesus' name!
You don't need to let the enemy use fear to hold you back any longer. Allow Jesus Christ to set you free from the fear so you can be released to walk in the unique plan and purpose that God has for your life!
Event Details
Registration is between 8:45 and 9.30. The day starts at 9.30 and ends at 5pm, with tea breaks and a lunch break between sessions. You can expect worship, dynamic teaching and an opportunity to fellowship with other Christians.
Children: Due to the sensitive nature of our courses we do not allow any children under 18 years into the teaching venues or on any courses. There are no childcare facilities, so please make arrangements for someone to look after your children at home. If children are brought, we ask you to stay with them (outside the teaching hall) at all times.
Lunch: If you would like to be served a basic lunch (with salad bar) on the day please make sure you pre-book this. The number of meals we can provide is limited and so we take bookings on a first come, first served basis. The cost for lunch is £5. Please note if you are unable to attend, the money paid for lunch is non-refundable. Unfortunately we are unable to cater for any special diets (eg vegetarian, coeliac, dairy, nut free etc). You are welcome to bring a packed lunch if you prefer.
B&B accommodation may be available on request. For more information call our bookings office on +44 (0)1252 794 060.

Please note that there are no refunds or transfers for cancellation of a one-day course.
*Ellel Ministries is an organisation with the primary purpose of teaching the principles and practice of traditional biblical Christianity.
Back to top
Comments
Back to top
Getting There
Ellel Pierrepont
Frensham Road
Frensham
Farnham, Surrey
GU10 3DL, UK
Booking options
[GBP] Pound Sterling
Non Residential
£35.00
Non Residential with Lunch
£40.00

Estimate prices in your local currency:
Call to book
+44 (0)1252 794060
Click on an event date to see prices and accomodation options at other centres...