TESTIMONIES

for Ellel Scotland
God's love has been abounding through the prayer ministers and I feel so amazed, surprised and wowed by the time given over to each individual for prayer. There was no pressure to be anything – I was accepted completely as I am and given relevant words of encouragement from Scripture and prayer.....
Read More...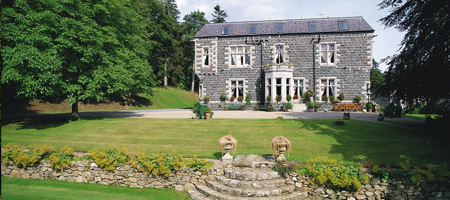 Ellel Scotland
Blairmore House, Glass, Huntly, Aberdeenshire, AB54 4XH, UK

Tel:+44 (0)1466 799102
Ellel Scotland Car Appeal
If you have ever visited Blairmore House you will know how vital it is to have access to a car. We regularly need to transport guests and team to and from airports and other travel hubs as there is no public transport that services this area. The car we once used for this purpose has reached the point where it is beyond repair and are now in desperate need of another vehicle.
Having assessed the needs of our centre, we are looking to purchase a larger car that can comfortably accommodate up to five adults as well as luggage. Having looked at the various options available, we are looking to raise at least £7,000 which would allow us to purchase the perfect vehicle that will last us for many years to come.
If we raise more than this target, we would love to bless our live-in team with a car that they can use for travelling around the area in their time off as their current car is also nearing the end of its viability.
Thank you for anything you can donate towards this goal… this very practical gift will be a blessing to many people!