TESTIMONIES

for Ellel Scotland
This week has been so relaxing and He knew that that is what I needed at this time. The whole 'Blairmore House experience' has been far above anything I could have imagined. Although a great deal of planning and organisation went on behind the scenes, there was outward evidence of God's presence....
Read More...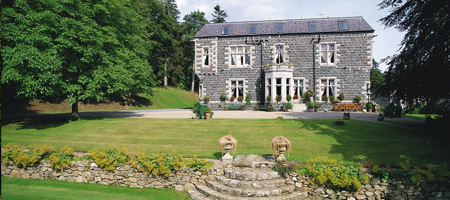 Ellel Scotland
Blairmore House, Glass, Huntly, Aberdeenshire, AB54 4XH, UK

Tel:+44 (0)1466 799102
Welcome
We are very excited and feel greatly privileged to serve the Lord by putting on events which fulfil the vision God has given to Ellel Ministries Scotland. We are doing ministry and running retreats in the same way the whole world-wide Ellel family does. But in the particular role God has given us we also host Pastors & Leaders from around the world. During these times especially we sense God is fulfilling His purpose for this place.
We also know that Blairmore House is set aside for deep healing and creativity as well as for intercessory prayer. Besides, we believe there is a strong calling for us to stand with God's plans for Israel. Safely hidden away in Scotland we have witnessed so many people break through into the abundant life Jesus promises. At the same time many strategic prayers rise up from this place. Thank you, Lord!
Whether you have been before or if this would your first time up to Blairmore, we'd love to welcome you here, get to know you a bit better and discover together what the Lord has in store for you.