TESTIMONIES

for Ellel Pierrepont
I have learnt a lot, I feel freer in spirit, I have been humbled, I have been healed of a neck and arm injury, released from some generational ties. He is amazing!....
Read More...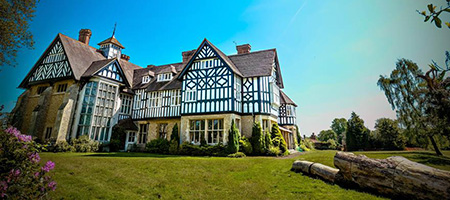 Ellel Pierrepont
Frensham Road, Frensham, Farnham, Surrey, GU10 3DL, UK

Tel:+44 (0)1252 794060
Ellel Ministries Pierrepont
Ellel Pierrepont is a beautiful 35-acre estate in the heart of the Surrey countryside that has been set apart by God to be a place of healing and discipleship for His people. It provides the perfect atmosphere for you to get away from the 'busy-ness' of life, and to meet with God as you enjoy His creation. To find out more about the amazing story of Pierrepont, we recommend the book 'The Miracles of Pierrepont'.
Every year, thousands of Christians attend our events and many testify to having been significantly impacted by the teaching and ministry in a real, life changing way. Browse our
events calendar
to find out what's happening.

The 35-acre estate contains a beautiful river walk, tennis courts and a large outdoor swimming pool. It offers a variety of pleasant accommodation for more than 100 guests, ranging from single en-suite rooms to shared dormitory accommodation. Pierrepont has a large library and a well-stocked Christian bookshop. Pierrepont is located about an hour south of London and is less than an hour's drive from both Heathrow and Gatwick airports.
The vision for Pierrepont is to reach the nations with Christ's message of healing and freedom as well as training and equipping others to do the same. It is the home of Ellel's long-term international ministry training programme known as NETS (the Luke Nine Eleven Training School). For many, NETS means Never Ever the Same!

As well as hosting NETS, we run a wide variety of exciting free events, weekend courses, Healing Retreats, Prayer Ministry Skills training and the very popular 9-day course called MicroNETS.
Ellel Ministries is a resource for the local church and therefore Pierrepont also offers a Church Leaders Conference as well as the opportunity to request an Ellel speaker to come to your church.
If you would like to receive free teachings, newsletters and more, you can choose what you want to receive now, just click here.