TESTIMONIES

for Ellel Grange
I received far more than I bargained for: overwhelming loving ministry helping me to understand and receive much deeper healing for my issues of rejection. ....
Read More...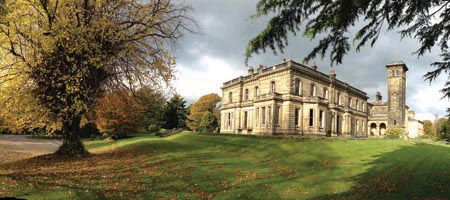 Ellel Grange
Bay Horse, Lancaster, Lancashire, LA2 0HN, UK

Tel:+44 (0)1524 751651
Kings Lee Chapel at Ellel Grange
Everyone who comes to Ellel Grange passes King's Lee Chapel as they come up the drive. The Chapel stands tall but derelict, magnificent but broken.
For over 30 years it has been on our hearts to see this beautiful Grade II* listed building restored and used by the ministry - but until now this has not happened. In recent months, however, we have felt an increased burden from the Lord for the Chapel to be restored and once again become a place of worship and a second teaching facility for the ministry.
In many ways, the Chapel in its current condition is a vivid picture of those whose lives have been ravaged by sin, abuse, neglect and the world. The Chapel has been vandalised and abused and stands in a place of neglect and brokenness - not unlike many who come to Ellel Ministries seeking help from the Lord. But the time has come when we believe the Lord wants it to be a picture of God's restoring love, healing the broken-hearted and setting the captives free.
The Cost
In July 2017 an architectural firm conducted a feasibility study to find out what the cost of restoring the Chapel might be. Because the building is Grade II* listed, we have to follow English Heritage standards and restore the stained-glass windows, the beautiful hand-painted ceiling and many of the other internal features. The total cost of restoration (including all fees) is going to be around £550,000. This cost includes restoring the roof, the windows, internal walls and ceiling and floors. It also includes heating, lighting and plumbing, all fixtures and fittings, and the inclusion of toilets and a small kitchen.
Once completed, we believe the Chapel will become a hugely significant part of the ministry here at Ellel Grange. It will be a wonderful, multi-purpose space where we can hold events, worship times, healing services etc. etc. It will enable us to hold multiple events at the same time and therefore reach more people.
Get Involved
PRAY:
Please pray with us that God would provide the funds needed for this 'at risk' property to be fully restored for God's purposes.
GIVE:
You can also make a donation towards this exciting project. This can be done online using the button below or can be done by posting a cheque (please make cheques payable to Ellel Ministries and mark that your gift is for the chapel) or by direct bank transfer in which case please call our office at (01524) 751651.