TESTIMONIES

for Ellel Grange
On the course God reminded me about some basic Bible truths, like He loves me, God is love etc. He has removed my shame in being stuck in sexual sins and made me more aware that I am not a sinner but a saint who sins.....
Read More...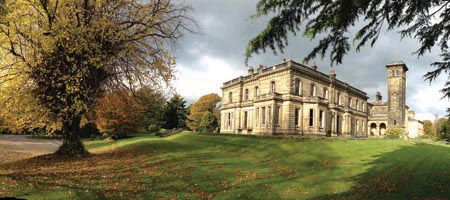 Ellel Grange
Bay Horse, Lancaster, Lancashire, LA2 0HN, UK

Tel:+44 (0)1524 751651
Welcome
Ellel Grange was the first Ellel Ministries centre to be established. The ministry is named after the village of Ellel where the centre is situated.
Ellel Grange offers you a wide selection of courses including free events, weekend courses, EXPLORE, Healing Retreats and our premier training opportunity: the 9 week Flagship Programme. In addition to the events held at the centre, the team are also available for Church Visits.
Ellel Grange is a beautiful country house, easy to reach just off the M6 near Lancaster. The house has a welcoming atmosphere with spacious lounges, a well-stocked Christian bookshop and a snooker table. It comfortably accommodates up to 60 guests. Ellel Grange is surrounded by extensive grounds and pleasant wooded areas, with one of the finest collections of trees in the area. The Lancaster Canal runs through the estate with lovely walks along its towpath.
A warm welcome awaits you at Ellel Grange.