Testimony
The whole course is exceptional very relevant to me. I have gone away with a lot to think about. I have learnt that I don't have just to cope and be so independent. God is good & loves me, even me!....
Read More...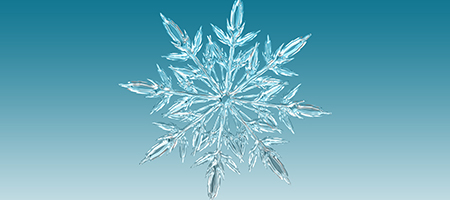 Two Day Event
Dates:
8 - 10 March 2024
(Fri - Sun)
Venue:
Ellel Nederland
Book Online
Unique
Exploring Our God-Given Identity
Who am I? This unspoken question is rooted deep in the heart of many of us, but searching for an answer may have taken us down wrong paths. God says He made us and knows us personally and intimately, so how is it that we don't truly know ourselves.

We live in days when the world makes demands on us. Demands that we conform, that we fit in, that we bend our self to fit into a relationship or that we fulfil what is needed. We may feel we are totally unacceptable as we are. In the midst of these pressures it is easy for us to acquis to demands and to subconsciously hide something of our own unique personhood.

God made each of us different, we are unique and He loves and affirms each one of us. But, who we think we are, is it really the truth? Have we lost our true identity by capitulating to others ideas?

With God's help, this course seeks to help us find the truth of who He made us to be, discard our false identities and find an abiding, confident and personal certainty that we are loved, forgiven and accepted by God.
Book Online
Event Details
Price & Electronic Booking
Please Note : Prices are Per Person unless otherwise stated.
You can book online for accommodation that has a 'Book Online' button.
Please note that all bookings are subject to availability of the requested accommodation, and confirmation by the centre.
If indicated at the payment options, for the first three weekends of EXPLORE A when booking with 2 people, an introduction discount is possible for the second person.
Translation
Our courses are held in either English or Dutch. Translation is available via headphones. Teaching notes are supplied in both languages.
Payments
You can book and pay with IDeal, PayPal, Incasso and Credit Card.
Payment with IDeal and PayPal is possible up to 24 hours before the start of the course.
Incasso is possible up to one month before the start of the course. When an Incasso booking is done more than two months before the start of the course, a deposit of 50 euros per person will be cashed. The remainder will be cashed between one and two months before the start of the course.

If you need to cancel your course
Up to 2 weeks before the course; all fees are refundable.
After this time; 50% of the fees are refundable.
Cancellations less than 48 hours before the course starts; no refunds are normally given.
EXPLORE: option to leave on Saturday evening
All Weekend Courses end on Sunday. On Explore Weekend Courses there is an option to leave on Saturday evening, without missing the essentials of the program. Choosing this option makes no difference to the price.
Diets
We aim to provide a healthy and freshly-prepared meal to a set menu. However, we regret that we are unable to cater for any special diets at this stage. You can bring your own prepared meal. You can use a fridge and a microwave for general use, to store and warm up the prepared meal.
Pets Policy
Please note that we do not allow dogs on our property at Huize Baak (except for guide dogs).
Need more information or help with booking?
Please contact Ellel Ministries Nederland

Wichmondseweg 19, 7223 LH Baak, Nederland
Telephone Number: +31 575 441 452
Email Address: info@ellel.nl
Book Online
Back to top
Getting There
Ellel Nederland
Wichmondseweg 19
7223 LH Baak
Nederland
Booking Options
[EUR] Euro
Non Residential (all meals & tuition included)
€130.00
Single Room
€250.00
Double Room
€215.00
Shared Room
€175.00
Fulltime student (Shared Room only)
€110.00
Estimate prices in your local currency:
Call for help or info
+31 575 441 452
Click on an event date to see prices and accommodation options at other centres...