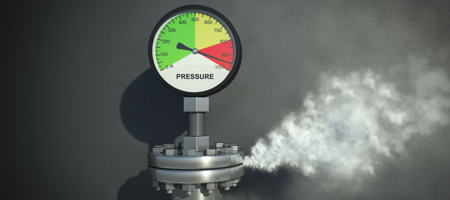 Weekend Event
Dates:
14 - 16 February 2020
(Fri - Sun)
Venue:
Ellel Netherlands
Book Online
Dealing with Stress, Anxiety and Burnout
Do you feel weighed down by stress and anxiety or wonder if you are close to burnout? If so, this is the course for you.
This much-needed course will help you to find the true peace you are searching for, which comes only from Jesus. It looks at the root causes of anxiety and stress and how these can be dealt with through healing and prayer ministry. Biblical principles are also given to show how we can handle stressful relationships and situations in a godly way.
Teaching includes the following:
Causes and symptoms of stress and anxiety
Change, conflict, loss, expectations of others and bereavement are just a few of the many pressures of modern life. As these become too great to handle, the whole person is affected and there are changes in the way we think, feel, behave and relate to others.
Inner weaknesses
Our ability to manage life's circumstances is related to the degree of our inner wholeness. Damage and unhealed areas in our soul and human spirit affect how well we are able to deal with stress-producing situations.
Healing for stress, anxiety and burnout
Learn to identify the root causes of your stress and anxiety and how to bring these to the Lord for healing.
Living with pressure
Learn scriptural principles and practical guidelines for handling everyday pressures in a godly way to reduce the stress, tension and anxiety that we all experience.
Short optional assignments help you to apply the teaching to your individual situation. There will also be opportunity to respond to the teaching and receive personal prayer ministry.
Book Online
Event Details
Price & Electronic Booking
Please Note : Prices are Per Person unless otherwise stated.
You can book online for accommodation that has a 'Book Online' button.
Please note that all bookings are subject to availability of the requested accommodation, and confirmation by the centre.
If indicated at the payment options, for the first three weekends of EXPLORE A when booking with 2 people, an introduction discount is possible for the second person.
Translation
Our courses are held in either English or Dutch. Translation is available via headphones. Teaching notes are supplied in both languages. If you need translation either from Dutch to English or English to Dutch please indicate this in your booking under 'Notes'.
Payments
You can book and pay with IDeal, PayPal, Incasso and Credit Card.
Payment with IDeal and PayPal is possible up to 24 hours before the start of the course.
Incasso is possible up to one month before the start of the course. When an Incasso booking is done more than two months before the start of the course, a deposit of 50 euros per person will be cashed. The remainder will be cashed between one and two months before the start of the course.

If you need to cancel your course
Up to 2 weeks before the course; all fees are refundable.
After this time; 50% of the fees are refundable.
Cancellations less than 48 hours before the course starts; no refunds are normally given.
EXPLORE: option to leave on Saturday evening
All Weekend Courses end on Sunday. On Explore Weekend Courses there is an option to leave on Saturday evening, without missing the essentials of the program. Choosing this option makes no difference to the price.
Diets
We aim to provide a healthy and freshly-prepared meal to a set menu. However, we regret that we are unable to cater for any special diets at this stage. You can bring your own prepared meal. You can use a fridge and a microwave for general use, to store and warm up the prepared meal.
Petspolicy
Please note that we do not allow dogs on our property at Huize Baak (except for guide dogs).
Need more information or help with booking?
Please contact Ellel Ministries Nederland

Wichmondseweg 19, 7223 LH Baak, Nederland
Telephone Number: +31 575 441 452
Fax Number: +31 575 442 882
Email Address: info@ellel.nl
Book Online
Back to top
Getting There
Ellel Netherlands
Wichmondseweg 19
7223 LH Baak
Nederland
Booking Options
[EUR] Euro
Non-Residential
€155.00
Single Room
€275.00
Double Room
€225.00
Shared Room
€200.00
Full Time Student (Shared Room Only)
€110.00

Estimate prices in your local currency:
Call for help or info
+31 575 441 452
Click on an event date to see prices and accommodation options at other centres...
Nederland
Internationally