TESTIMONIES

for Flagship Programme
I have been using the knowledge that I have received at the Ellel school in my healing ministry and I am so happy seeing people healed and changed for the better....
Read More...

The 9 Week Flagship Programme - Testimonies
Testimonies from the 2020 Flagship at Ellel Grange...
Testimonies from the 2019 Flagship at Ellel Grange...
Testimonies from the 2018 Flagship at Ellel Grange...
William - Colombia
Diana - USA
Elina - USA
Andrew - Part of the Flagship Team
Sue - USA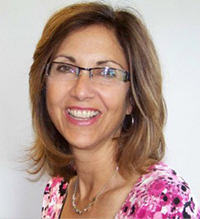 "In our journey with the Lord there are seasons when we make great strides forward in him. Flagship 2015 was one of those times for me. It was a 'set apart' time where the people, ministry, teaching and environment combined to make the best possible experience in the Lord and one that I will treasure forever. The team at Ellel Grange has dedicated their lives to minister his love and freedom and have become role models for me. The exceptional teaching brought much freedom and helped me understand the truth of God's word that is mine. And the environment, the way I felt at Ellel Grange, is one I hope to reproduce in my own home. A place where people feel welcome loved and at rest while they are restored to the person in body, soul and spirit that God intended."
Yuen Peng - Singapore
Pia - USA
John - India
"I want to thank you all for taking care of us. I was so much loved and cared for, that the woundedness I had experienced due to absence of love was healed at Ellel Grange during the Flagship. When I had attended the 9 weeks seminar in India way back in 2009, I returned home with a lot of information and the skill to deliver people but something was lacking in me because I could not find favour of my church pastor. But this time when we returned from Flagship, I did not share the knowledge or information, but just shared the love of the Father and the care which we received at Ellel. We also shared with them the loving atmosphere that prevailed over there and the Sabbath rest which we experienced. We also shared how we had learnt to receive our Father's love. Praise be to God this time the Lord touched our Church Pastor and the church leadership when they saw the change in us. Now our Pastor wants to start an Inner Healing Cell in our church in which he wants to involve us and he is also more open in receiving from us. I really want to thank you all for looking after us and giving us this opportunity to go through this life changing experience."