Testimony
I felt such peace overcome me as I let go of my pent up frustrations and guilt...I truly do not know where I'd be today if it wasn't for my Daddy God lifting me out of the darkness and into His loving arms! ....
Read More...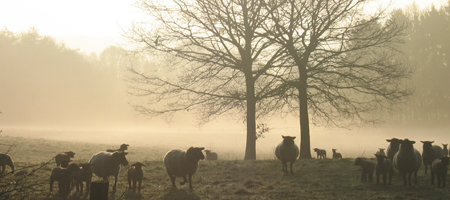 One day
Dates:
7 March 2020
(Sat)
Venue:
Ellel Canada Ontario
Book Online
Hearing God's Voice
How to unblock communication with God
One of the greatest gifts of salvation is to that we are able to communicate with God personally and without any restriction.
There can be no intimate relationship with our heavenly Father without it. But, as easy as it is for us to speak to Him, we may struggle from time to time to hear His voice. This is not because the Lord has stopped speaking to us, and it is definitely not the way the Lord intended it to be.
With so many voices today, so many distractions, how can we find a place free of noise pollution and to hear God's gentle whisper.
This course will provide biblical teaching on how God speaks, the blockages that can get in the way and listening exercises to help us overcome the noises from within and without. Jesus says in John 10:27, "My sheep hear my voice, and I know them, and they follow Me." This means you can learn to know exactly what the Spirit of God is saying to you! You don't have to go through life blindly making decisions or relying on your own abilities.
If you're longing for certainty in your fellowship with God, or to learn to tune in to God's voice, then this course is for you!
Book Online
Event Details
Registration begins at 8:30am and the course begins at 9:00am. The course concludes at approximately 5:30pm.
Booking: You must book before the day, to secure your seat as space is very limited.
Meals: We apologise for any inconvenience, but we are unable to cater for any special diets such as vegetarian or vegan and we cannot guarantee that any of our food is wheat, dairy, nut, gluten or yeast-free.
Book Online
Back to top
Getting There
Ellel Canada Ontario
183 Hanna Road
Westport
Ontario
K0G 1X0, Canada
Booking Options
[CAD] Canadian Dollar
Price Per Person (Including Lunch)
CA$65.00

Estimate prices in your local currency:
Call for help or info
+1 613 273 8700
Click on an event date to see prices and accommodation options at other centres...
Canada - Ontario
Internationally