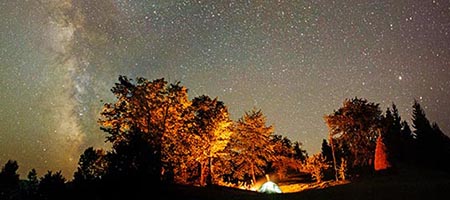 Weekend Event
DATES:
25 - 26 January 2019
(Fri - Sat)
VENUE:
Ellel Canada Ontario
Book Online
The Big Picture: Exploring God's Foundations for Life
All of us are born with questions about life and eternity etched deep in our hearts. We have a God-given need to find out why we are here on earth and what life is meant to be all about. In today's fast-changing world, full of confusing voices, this need for solid truth to build our lives on is even more necessary than ever.
This course answers life's foundational questions from a solid biblical perspective - perhaps in a way that you have never heard God's story explained before. We will look at the sweep of history from the early days in Genesis until the Lord's return in Revelation. You will understand better where we come from, how humankind got to be in this mess and perhaps most importantly, you will understand more of God's amazing rescue plan for humankind. Not only has God saved you, He also wants to heal you and set you on the right course to fulfil His destiny purpose for our lives! The Big Picture will help you lay hold of God's plan for your life and we trust it will be a catalyst for you to start being released with 'strength for today and bright hope for tomorrow!'
Event Details
Registration 6:30 pm Friday with worship and teaching beginning promptly at 7 pm
Saturday begins with worship at 9 am and finishes around 8 pm (lunch and dinner are included)
Sunday's session and worship time is available to full-time students only
At Ellel Ministries Canada, we provide course accommodation at our beautiful centre on Wolfe Lake. Space is limited. For more information and to stay on site during your course please contact our bookings office at 613-273-8700.
We aim to produce wholesome and nutritious meals and seek to be wise with the resources that the Lord has provided; therefore we have a set menu and we are unable to cater for different diets. If you have any other special requirements e.g soya, wheat-free food etc please bring your own supplies as appropriate to supplement what you can eat of the provided meal. There is a fridge and a microwave for you to use in the coffee bar.
Back to top
Comments
Back to top
Getting There
Ellel Canada Ontario
183 Hanna Road
RR#2, Westport
Ontario
K0G 1X0, Canada
Booking options
[CAD] Canadian Dollar
Non Residential with meals
CA$135.00
Post-Secondary Student Non-Residential with Meals
CA$67.50
Pastor Non Residential with Meals
CA$FREE
Pastor's Spouse Non Residential Including Meals
CA$67.50
Call to book
+1 613 273 8700
Click on an event date to see prices and accommodation options at other centres...
Canada - Ontario
Internationally