Testimony
I felt such peace overcome me as I let go of my pent up frustrations and guilt...I truly do not know where I'd be today if it wasn't for my Daddy God lifting me out of the darkness and into His loving arms! ....
Read More...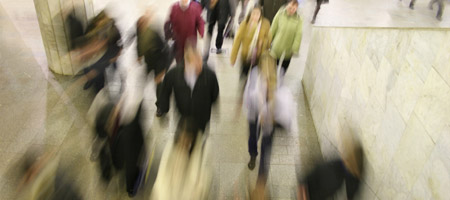 Weekend Event
DATES:
10 - 11 November 2017
(Fri - Sat)
VENUE:
Roblin Wesleyan Church
Book Online
Stress, Anxiety and Burnout-Discipleship School Part 2
Do you feel weighed down by stress and anxiety or wonder if you are close to burnout? If so, this is the course for you.
This much-needed course will help you to find the true peace you are searching for, which comes only from Jesus. It looks at the root causes of anxiety and stress and how these can be dealt with through healing and prayer ministry. Biblical principles are also given to show how we can handle stressful relationships and situations in a godly way.
Teaching includes the following:
Causes and symptoms of stress and anxiety
Change, conflict, loss, expectations of others and bereavement are just a few of the many pressures of modern life. As these become too great to handle, the whole person is affected and there are changes in the way we think, feel, behave and relate to others.
Inner weaknesses
Our ability to manage life's circumstances is related to the degree of our inner wholeness. Damage and unhealed areas in our soul and human spirit affect how well we are able to deal with stress-producing situations.
Healing for stress, anxiety and burnout
Learn to identify the root causes of your stress and anxiety and how to bring these to the Lord for healing.
Living with pressure
Learn scriptural principles and practical guidelines for handling everyday pressures in a godly way to reduce the stress, tension and anxiety that we all experience.
Short optional assignments help you to apply the teaching to your individual situation. There will also be opportunity to respond to the teaching and receive personal prayer ministry.
Event Details
Friday:
6:30pm-Registration
7:00pm-Worship
7:30-9:30- Session 1 and 2
Saturday:
9am-worship
9:30am-5:30pm- Session 3-7
Snack and coffee and tea on Saturday will be provided by the host facility.
Lunch option available for $6 from the host facility.
Back to top
Comments
Back to top
This event is held at Roblin Wesleyan Church but is run by Ellel Canada Ontario
Getting There
Roblin Wesleyan Church
3100 County Road 41, Roblin, ON K0K 2W0
Booking options
[CAD] Canadian Dollar
Price Per Person
CA$99.00
Post-Secondary Student
CA$49.50
Pastor
CA$FREE
Call to book
+1 613 273 8700
Click on an event date to see prices and accomodation options at other centres...
Canada - Ontario
Internationally