£1.99 approx CA$3.46
View on store
Please note...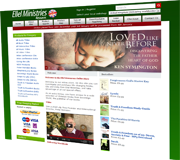 Products are sold through our dedicated shop website which will open in a new window when you add this product to your basket.
Truth & Freedom 55 of 55: Blowing The Cobwebs Out Of God?EUR(TM)s Church - Audio CD
Speaker: Michael Puffett
66 mins
This CD will both challenge and inspire you to look at your priorities and thinking. Michael shares amazing testimony of how God brought him into the miraculous but he shows how we are to live on God's principles and not chase after miracles. This is the way transformation and miracles will come. The children of Israel's experience of coming out of the wilderness into the promised land speaks powerfully to us today about how we are to come into God's purposes and plans.

Sadly post modern thinking has influenced the Church of today and causes many to miss out on an encounter with God. Michael believes that without change the Church is in danger of dying and not be the dynamic spirit filled community of believers that God purposed it to be.