£3.59 approx CA$6.23
View on store
Please note...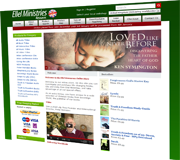 Products are sold through our dedicated shop website which will open in a new window when you add this product to your basket.
Truth & Freedom 50 of 55: Who Will Heal My People? - MP3 Download
Speaker: Eliyahu Ben Haim
76 mins
This moving CD will teach you important truth you need to know about the work of the devil throughout history to destroy the Jewish people. As Christians we are also God's people and will be targets of attack.

Eliyahu comes from the perspective of a Messianic believer, now living in Israel, and shares shocking examples of anti-Semitism, even from the Church. He brings biblical teaching about the God-given calling of Gentile Christians to have a relationship of love with Jewish people, comforting them from rejection and bringing them healing, rather than rejecting them or condemning them. We are to cause them to be jealous of our relationship with the Lord.