£3.59 approx CA$6.24
View on store
Please note...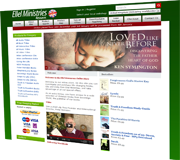 Products are sold through our dedicated shop website which will open in a new window when you add this product to your basket.
Truth & Freedom 35 of 55: Turn to Jesus - MP3 Download
Speaker: Rev. Eric Delve
52 mins
This dynamic CD will excite and encourage you about following Jesus - whether you are an unbeliever or a mature Christian.

Eric is a gifted evangelist who aims his message at young people, but you'll find it immensely challenging as well as entertaining, whatever your age.

Cutting across all religiosity and pretence, he brings to life the stories from Mark's gospel with vivid dramatisation and humour, making them so relevant for Christian faith today.